NEWS
Ghana eyes production of COVID-19 vaccines – Nsiah Asare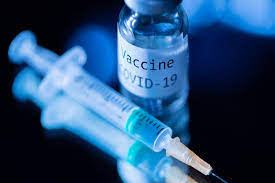 Dr. Anthony Nsiah Asare, the presidential advisor on health, has said the government is looking at building local capacity for the manufacture of vaccines in the country following the outbreak of COVID-19.
"As the president has always been saying, we want to turn this crisis into an opportunity," Dr. Asare told the host of The Asaase Breakfast Show Kojo Mensah on Monday 22 February.
"In fact, the president has formed a committee, which I happen to be a member, chaired by Prof Frimpong Boateng, that we have been charged to come out with the production of vaccines in this country for the sub-region.
"What we want to do is to position Ghana in such a way that we can be a manufacturer of vaccines not only COVID-19 but all other vaccines for the Africa region. This is what we are doing, we have started work and we believe that we will get there," he stated.
Consulting Ghanaian scientists
Dr. Asare said the government is prepared to tap into the expertise of Ghanaian scientists across the globe to make the manufacturing of vaccines a reality.
"And then at least if for nothing at all we should be able to package, that's the beginning of how to make vaccine like the Indians have been doing, why can't we do it? We have the scientists all over, we will bring them back home to come and assist, with the knowledge they have acquired there," the former Ghana Health Service boss remarked.
He is optimistic Ghana will soon be less dependent on other countries for vaccines with the manufacturing of locally made ones.
"There is a plan already, we have started working, we are going to work and come out to bring a good plan, that will be implemented. Who knew that in Ghana we will be making our own PPE; now we are manufacturing our own PPE which has been accepted by the Ghana Standards Authority and the Food and Drugs Authority."