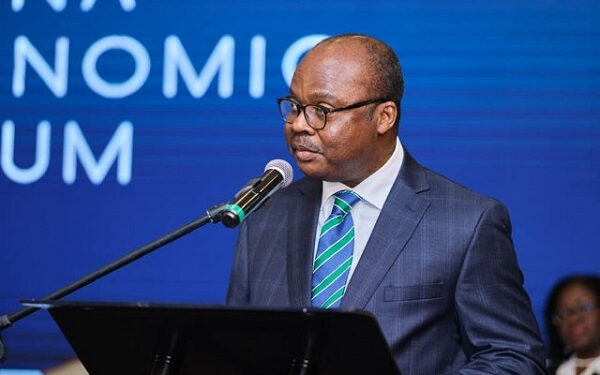 The Bank of Ghana (BoG) says the country's public debt stock (excluding overdraft, SOEs and SPVs) was GH¢467.4 billion as at end September 2022.
According to the central bank, the figure represents 75.9% of the country's Gross Domestic Product (GDP) compared with 76.6% of GDP for GH¢351.8 billion at the end of December 2021.
Governor of BoG, Dr. Ernest Addison, who disclosed this at the Monetary Policy Committee's (MPC) press briefing in Accra yesterday, said of the total debt stock, domestic debt was GH¢195.7 billion (31.8 per cent of GDP), while the external debt was GH¢271.7 billion (39.9 per cent of GDP).
He stated that the external sector developments showed mixed trends in the prices of Ghana's main export commodities, adding that Brent crude prices eased from the highs of over US$100 per barrel to US$93.6 per barrel in October 2022, recording a year-to-date growth of 25.1%.
"The recent decline in crude prices mainly reflects global recession fears amid weakened growth momentum in China. Gold prices trended downwards to US$1,666.7 per fine ounce in October 2022, representing a drop of 6.9%, on the back of a strong US dollar and rising interest rates," he noted.
He said cocoa prices settled at an average price of US$2,337.71 per tonne in October, down by 5.8% year-to-date, owing to expectations of a large crop and mixed grinding data.
"Provisional data on the balance of payments show that the current account deficit deteriorated from 2.4% of GDP (US$1,860.3 million) in September 2021 to 2.8% of GDP (US$1,831.6 million) in September 2022," he noted.
Dr. Addison said the higher deficit was on account of higher payment outflows in the services and income accounts, which offset the significant improvement in the trade surplus recorded over the period.
"The capital and financial account recorded significant outflows amounting to US$1,486.0 million during the review period, compared with inflows of US$3,491.0 million a year earlier," he pointed out.
According to him, the outflows were explained by portfolio reversals, reduced FDI inflows, lower private capital inflows, and higher build-up of deposit taking corporations' foreign assets.
He said the current account deficit, together with outflows in the capital and financial accounts, resulted in a balance of payments deficit of US$3,410.0 million at the end of September 2022, compared with a balance of payments surplus of US$510.0 million in December 2021, leading to a significant drawdown in international reserves.
He indicated that the interbank weighted average rate increased to 23.98 per cent in October 2022 from 12.66 per cent in October 2021, consistent with the increases in the policy rate and the incremental hikes in the Cash Reserve Ratio from 12% in August 2022 to 14% in October.
"In tandem, the average lending rates of banks rose to 31.40% in October 2022 from 20.34% in the same period of 2021," he said.
He said provisional data on fiscal operations for January to September 2022 resulted in an overall budget deficit of GH¢41.7 billion (7.0 % of GDP), against a programmed deficit target of GH¢36.7 billion (6.2% of GDP).
The corresponding primary balance was a deficit of 1.6% of GDP, against a deficit target of 1.0% of GDP. The higher-than-projected deficit was on account of revenue shortfalls alongside expenditure overruns, he added.
The governor revealed that total revenue and grants amounted to GH¢65.4 billion (11.0% of GDP), compared with a target of GH¢67.3 billion (11.4 % of GDP), representing a shortfall of 2.8 % compared to target and year-on-year growth of 33.2%.
"Total expenditure (including arrears clearance and discrepancy) for the period amounted to GH¢109.4 billion (18.5% of GDP), above the target of GH¢103.99 billion (17.6% of GDP) by 5.2%," he stated.
He added that the resulting overall fiscal deficit of GH¢41.7 billion was financed mainly from domestic sources.
Source: daily guide