BUSINESS NEWS
Ghana, 4 other countries to expand 2.7% in trade corporation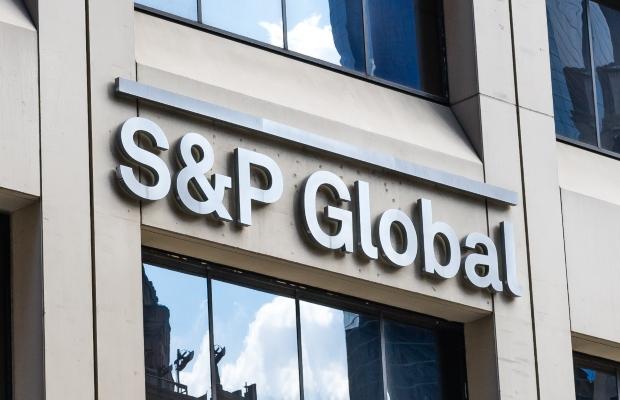 A Global Rating Agency, S&P, has named Ghana among few Emerging Markets (EMs) that are likely to experience a sluggish growth this year due to the emergence of the third wave of the COVID-19 pandemic.
According to S&P, the economies of Ethiopia, Ghana, Kenya, Nigeria, and South Africa combined will grow marginally at 2.7% this year.
The Global Rating Agency noted that Ghana and her peers will suffer slower growth than the Sub-Saharan Africa average due to the devastating impacts of the COVID-19 pandemic on their economies.
"By the end of 2024, the economies of Ethiopia, Ghana, Kenya, Nigeria, and South Africa combined will be 6.6% smaller than the pre-pandemic long-run trend-based estimate. On average, these economies are projected to expand 2.7% this year and 3.1% in 2022.
"The pace of [this] rebound is nowhere enough to bring the economies back to their pre-pandemic GDP trajectories".
Critical role of Vaccination
Meanwhile, S&P Global Ratings indicated that vaccination is very critical in sustaining the growth momentum in these countries. It therefore, advices Ghana and other countries to pursue rigorous vaccination exercise to prevent future lockdowns that will further worsen their plights.
"Progress in vaccination is key in maintaining the economic recovery's momentum. In order to prevent 'on-and-off' lockdown measures and return to operating at full capacity, a wider vaccination rollout is necessary across most EMs. Fully vaccinating roughly 70% of the populations will likely take at least until 2022 in most EMs amid the current vaccination pace. This leaves most EMs' economic recovery highly vulnerable to setbacks if the pandemic worsens and leads to renewed lockdowns".
Luckily, the International Monetary Fund (IMF) is planning to increase Special Drawing Rights by $650 billion this year. This, the Fund expects to boost the reserve adequacy of struggling emerging market economies. This is because, bolstering vaccine rollouts in such nations will be critical to stabilizing growth.
Furthermore, the Rating Agency noted that advanced economies are already enjoying the bounties of economic rebounds and the beginnings of a return to a new normal. However, for developing economies, the story is different; they are "enduring a rockier road to recovery".
Stronger-than-expected GDP growth in Q1 2021
According to S&P Global Ratings, mostemerging economies recorded stronger-than-expected GDP growth in the first quarter of 2021.  The Rating Agency attributed the strong growth to a rise in domestic demand and the performance of the service sector.
Nevertheless, S&P lamented that many EMs have confronted new waves of coronavirus infections that have led to renewed lockdowns and may ultimately constrict activity.
Consequently, S&P warns that companies across these emerging markets may face elevated credit risks. The Rating Agency is particularly worried that the slow growth in emerging markets could impact the global economy overall, even as decarburization action intensifies.
Also, it highlighted the need for private finance for energy transmissions in these countries. Already, the International Energy Agency (IEA) anticipates that, without private finance for energy transitions, emerging and developing economies will account for the majority of increasing greenhouse-gas emissions in coming decades.