SPORTS
GFA hits Kotoko with transfer ban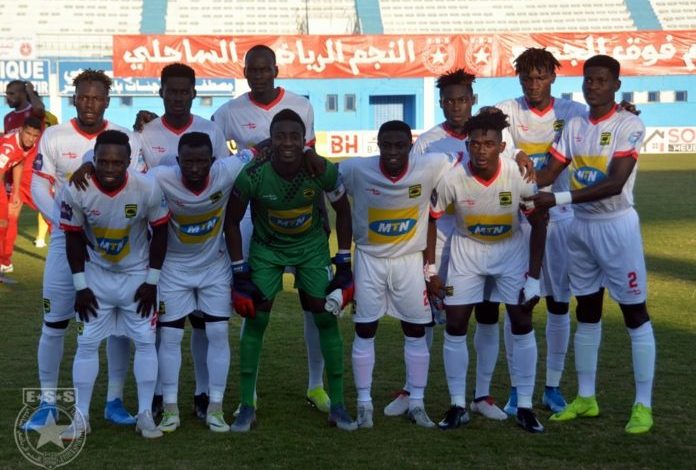 Asante Kotoko has been banned from the second transfer window of the 2020/21 season after the local giants were found guilty of abusive breach of contracts involving four players, the Ghana Football Association (GFA) announced Monday.
The second registration window for the ongoing season is scheduled to open between February 16 and March 18, 2021, but the Porcupine Warriors will not be able to register any new players during the period.
This is due to a ruling by the Players' Status Committee (PSC) of the GFA on four cases concerning the club and four of its former players – Matthew Kelvin Andoh, Stephen Tetteh Ayiku, Evans Owusu, and Abass Mohammed – who, in separate petitions, reported the club for unilateral termination of their contracts.
The players sought for the PSC to rule on the payment of their outstanding salaries and signing-on fees with the GFA body granting them a combined compensation of GH¢197,800 to be paid by Kotoko within 14 days.
Not only that, Kotoko are in further hot waters as the GFA has decided to sanction the club due to the repeated abusive breach of contract in the four cases.
Invoking Article 16(4) of the GFA RSDTP, Kotoko has been banned from registering any new player(s) domestically for one registration period and fined GH¢10,000 for the numerous instances of the abusive breach.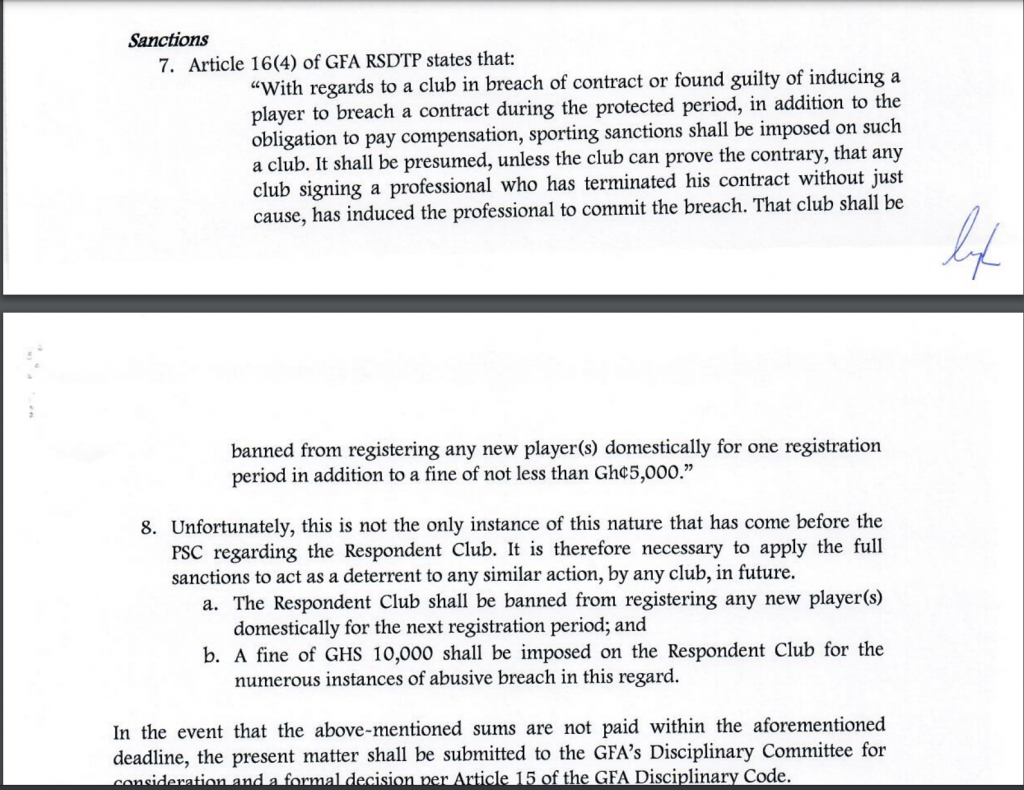 In the event Kotoko fails to meet the 14-day deadline for the payment of the GH¢197,800 compensation to the quartet and the GH¢10,000 fine to the GFA, the matter shall be forwarded to the Disciplinary Committee to consider for further sanctions – points deduction.