POLITICS
Gabby to ministers: Resign to pursue your presidential interest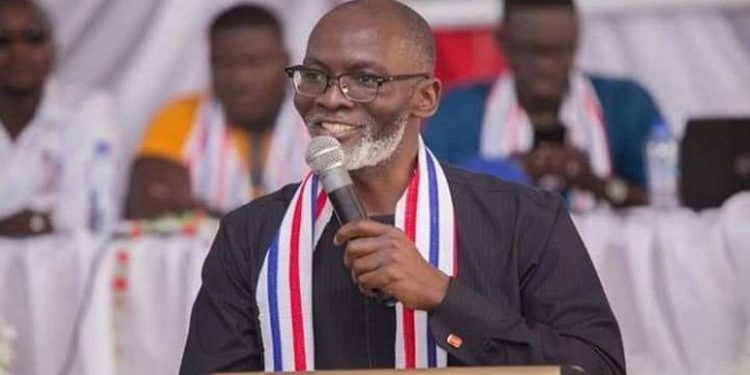 Gabby Asare Otchere-Darko, a leading member of the governing New Patriotic Party (NPP) has expressed reservations about the actions of some cabinet ministers barely four months into the second term of the Akufo-Addo government.
He has therefore asked those with presidential ambition going about canvassing for votes and delegates to immediately resign and focus on their interest.
"The world is in crisis. Ghana is part of the world. Therefore, Ghana is in crisis. Which part of this, don't you get, Mr Cabinet Member!
"Governments everywhere have a big multi-task of fighting the virus, fighting economic hardships, fighting for food and jobs, fighting the debt and deficit and, here in Ghana, we are also fighting for transformation. This is not the time to be planting for delegates and votes," Gabby, as he is popularly known, said on Facebook.
Otchere-Darko wants the president's appointees to put the interest of government and the New Patriotic Party above their parochial interest.
"If your focus, as a member of Akufo-Addo's government, is to first fight for your own ambition and transformation, then, please, feel free to move over to move on. "Please note: NPP in power must first succeed for NPP to succeed NPP! Build on this power we have now for your own power trip not to be tripped by your priority tripped wires. Be wise!"
Misplaced priority
Meanwhile, Kwadwo Mpiani, a chief of staff in the government of President John Agyekum Kufuor, has described the scramble among cabinet ministers to succeed President Akufo-Addo as a very worrying development in the ruling New Patriotic Party (NPP).  Mpiani said, "There's going to be an election for somebody who will take over from the president.
"The law makes it impossible for the president to go for a third term and therefore there is bound to be an election to select somebody who will take over from him [Akufo-Addo] … But I believe it's so wrong to start this early when the government is barely in place."
The former chief of staff advised ministers rather to rally behind the president to perform well in his second term.
"Look, if you don't put the party on sound footing, if the government doesn't do well, you may even want to put Jesus Christ there [but] I don't think He can win. So let's support the government to do well," he said.
"You see, the government is in a very unfortunate situation now, because of this COVID-19 and all. The economy is not doing well and it is something universal," Mpiani said.
"So, our attention should be on how to perform well, so that when we put up a candidate he will not have too much of a problem. Instead of doing that, when the government is not even in place, we are thinking of who will take over from Nana Addo. It's a misplaced priority."
Leadership failure
The former chief of staff did not mince his words, describing the infighting as the product of a lack of discipline and failure on the part of the leadership of the New Patriotic Party. He mused on the cause, saying: "I don't know why, but maybe [it's because of] overambition, or maybe lack of discipline in the party [the NPP]. I think it is so wrong."
He recounted how the party carried out research to identify which candidates were viable after 17 candidates expressed an interest in the race for the party's flagbearer position in 2006. The move, Mpiani said, led to the party placing limits on the number of candidates who could run for the leadership of the NPP.
The former chief of staff said that although 17 people ran for the position of NPP flagbearer in 2008, that leadership contest took place two years to the end of tenure of the then president, in line with party rules.
The current jockeying for preference is badly timed, badly advised and born of overweening ambition, he said. Ministers cannot pretend to be working for the current government and yet be pursuing their ambition to lead the party, he argued.
Mpiani said the president would not be wrong to sack such ministers from his government to give them the space to focus on their ambition.
Source: Asaaseradio