POLITICS
Free SHS a transformational step to quicken Ghana's development – Akufo Addo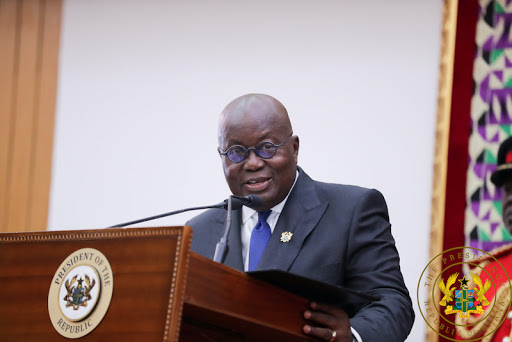 President Nana Addo Dankwa Akufo-Addo has singled out his government's flagship Free Senior High School (SHS) policy describing it as a transformational step that will expedite Ghana's socio-economic development for a lifetime.
He says the policy together with Free Technical, Vocational and Education Training (TVET) have now become integral parts of the country's educational structure.
While delivering his final State of the Nation Address of his first term of office in Parliament today, Tuesday, January 5, 2021, President Akufo-Addo maintained that these two initiatives have strengthened and opened access to teaching and learning at the basic level.
Touting the achievements made in the past four years, the President was hopeful that the progress to be brought on by the strides made in education will secure the future of the Ghanaian child.
"Four years ago, it sounded recklessly optimistic, but Free SHS and Free TVET are now entrenched parts of our educational setup. In a few years' time, we can guarantee that the basic education for the work-force in our country would be at the secondary level. It is a transformational step we have taken, which should quicken the development all around and give us confidence in our future", he said.
Source: Citinewsroom