Showbiz
Fadda Dickson, McBrown, Afia Schwar convicted for contempt of court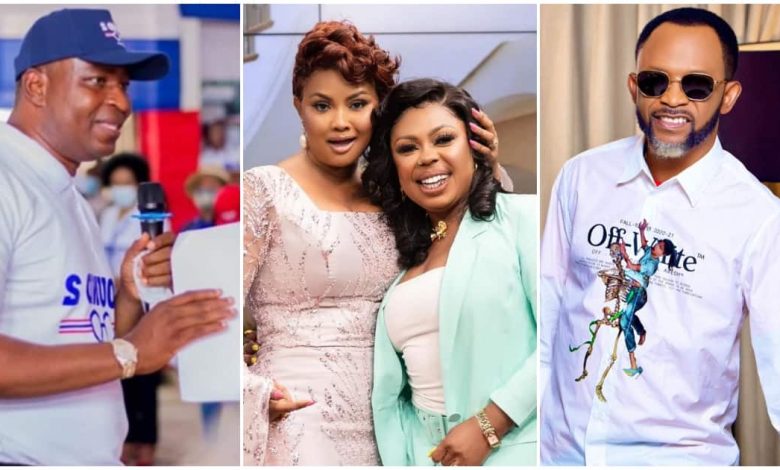 Nana Ama McBrown and her United Showbiz pundits have been convicted for contempt of court.
The host of United Showbiz together with her pundits Kwame Aplus and Mr Logic were dragged to court for their June 11, 2022 show which hosted Afia Schwarzenegger.
On the show, they discussed the defamation suit leveled against Afia Schwarzenegger by Chairman Wontumi.
Few days after the show, UTV released a statement to apologize to Chairman Wontumi but it didn't stop him from adding them to the suit.
Today, Tema High Court B found Afia Schwarzenegger guilty of contempt and gave her 10 days prison sentence and a fine of GH¢60,000.
Nana Ama McBrown, Kwame Aplus, Mr Logic and the producer of the show Fadda Dickson were convicted for contempt but unlike Afia Schwarzenegger, they were given only a fine.
The host Nana Ama McBrown, the pundits and producer Fadda Dickson were given a fine of GH¢60,000.
Source: ghsplash