Showbiz
Extravagant Cars Owned by Kwadwo Safo Jnr Hits Online As He Marks His Birthday (watch video).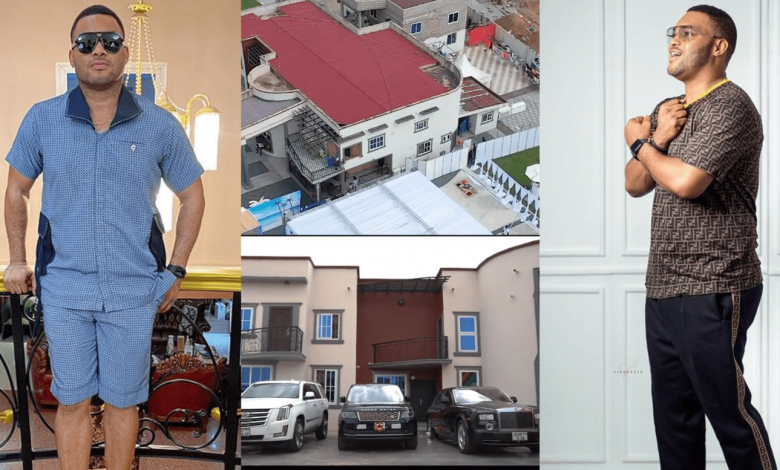 Today happens to be the birthday of Ghanaian businessman Kwadwo Safo Jnr, son of the great Apostle Safo Kantanka.
To mark his big day, Safo is holding one hell of a party at his residence, showing off his plush wealth which is mostly due to his already mega-wealthy daddy.
Safo has never had to suffer a day in his life and at least he didn't waste his opportunities, he's educated himself to an impressive level and is running his father's businesses.
He's made more money and purchased a crazy amount of cars that are parked in his house.
To show off today as he enjoys, his cars have been captured on video and posted online. The man is doing alright.
Back to top button