AFRICA
Experienced doctors killed in Israeli attacks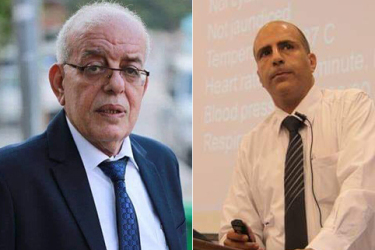 Medical workers and health organisations have decried the killing of two senior doctors – a neurologist and the head of internal medicine at Gaza's largest hospital – in Israeli attacks on the besieged Palestinian enclave.
The deaths further exacerbate a medical staff and expertise shortage in the Gaza Strip, the result of a 14-year-long blockade that prevents freedom of movement, causes dire supply and equipment shortages and hinders medical advancement.
Dr Ayman Abu al-Ouf, head of internal medicine at Al-Shifa hospital, was killed along with members of his family in an early morning missile attack in the al-Wehda district of Gaza on Sunday.
The bombing killed at least 33 civilians and left rescuers sifting through the rubble of apartment buildings to find survivors.
"It is a shock for me and for the entire medical community," Dr Osaid Alser, a former student of al-Ouf's who also interned with him at Al-Shifa, told Al Jazeera. "He is one of the most senior internal medicine doctors in Gaza… That means a huge loss to the medical community."
Dr Mooein Ahmad al-Aloul, a 66-year-old psychiatric neurologist, was also killed in his home during the al-Wehda attacks early Sunday, his brother Mazen al-Aloul told Al Jazeera.
He added that his brother, who studied in Egypt and France and worked in Saudi Arabia before returning to Gaza, had been working at a specialised clinic before his death.
Dr al-Aloul's 25-year-old daughter, Aya, spoke to Al Jazeera over the phone from the hospital, saying she and her mother were recovering from shrapnel wounds there.
"Without warning," she said, "they bombed our house."
Source: Aljazeera