POLITICS
EVIDENCE THAT AKUFO-ADDO HAS GLOBAL CLOUT
Biden pledges partnership with Ghana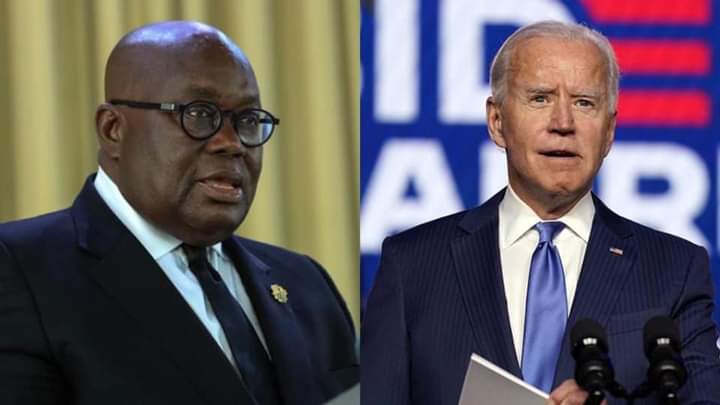 Even before he gets set on his seat as President of the US, Joe Biden has sent a refreshing note to President-elect Nana Addo Dankwa Akufo-Addo, assuring him of his readiness and commitment to do business with Ghana as a global partner in tackling global issues.
President Akufo-Addo has, since his induction as President, following a landslide win in the 2016 presidential elections, proven to Africa and the global community; development partners, global businesses, and financial institutions that he is a rare breed in terms of leadership in Africa.
In terms of economic growth, agriculture, health, and education, the President who inherited a bankrupt economy and run-down infrastructure, has overcome huge hurdles and placed Ghana on a pedestal of hope, attracting an array of development partners and global businesses as well as investors and state partners in living out his transformational agenda.
Economic growth under his leadership and his response in battling the coronavirus pandemic has been hailed as phenomenal by the international community, particularly, the World Health Organization (WHO).
In the terse but revealing letter to Nana Akufo-Addo, Joe Biden intimated that he is taking office at a time of great global challenges – from the coronavirus to climate change – that transcend borders and require international cooperation.
President Biden added that he looks "forward to working with you [Nana Akufo-Addo] and your government [NPP] on addressing the problems facing our countries and our peoples, concluding that he looks "forward to future dialogue."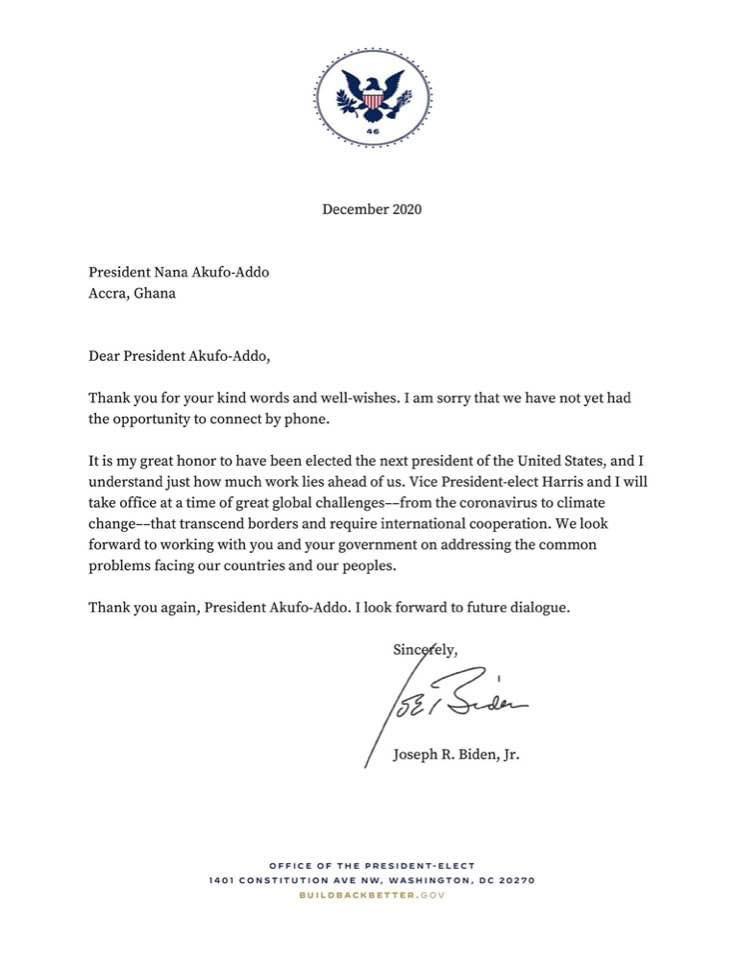 By: Kofi Kyereboni