POLITICS
Election Petition: EC, Akufo-Addo file closing addresses, Mahama yet to file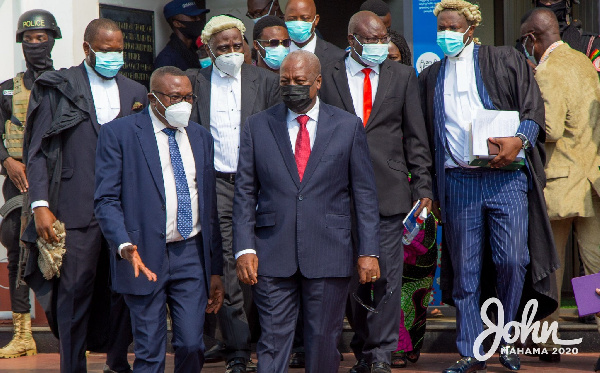 The two respondents in the 2020 presidential election petition (Electoral Commission and President Nana Addo Dankwa Akufo-Addo) have filed their closing addresses. That is in conformity with an order by Supreme Court for the parties to simultaneously file written addresses on or before Wednesday [February 17, 2021]. However, the legal team for the petitioner, former President John Dramani Mahama is yet to file their written address as ordered by the court.
Stay of proceedings
The petitioner has rather filed a review application challenging the ruling of the court, dated February 11, this year, which overruled an objection by the lawyer for the petitioner, Mr Tsatsu Tsikata, against the decision of the Electoral Commission (EC) not to adduce evidence. He has also filed an application for stay of proceedings, and urging the court to put the petition on hold until the final determination of the review application.
Former President Mahama, argues in his stay of proceedings application that he would suffer greatly if the petition, including the order to file closing addresses, is not put on hold until his review application is determined.
"For us to have to file closing addresses when there is a pending issue to be determined in the review application about whether or not my lawyers will cross-examine the Chairperson of the first respondent will cause irreplaceable harm to the conduct of my case," he argued.
Source: Graphic.com.gh