Showbiz
Eddie Nartey makes bold statement after the burial of his wife, drops emotional photos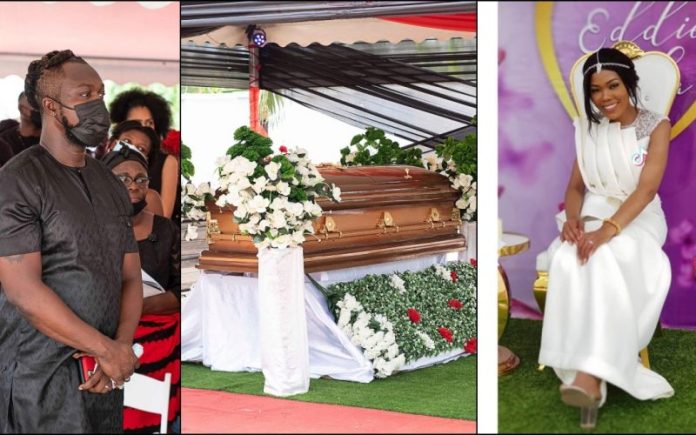 The sudden demise of Vida Ohenewah Nartey came as a shock to friends and loved ones of Eddie Nartey after news went viral that she is no more part of the living.
Ghanaian actor and movie director Eddie Nartey speaks and drops pictures after his late wife, Vida Ohenewaa Nartey, was laid to rest
Vida Nartey passed away in January 2021, just a little over two months after she and Eddie Nartey got married
What caused her death is still unknown by the public, however, her death shook the movie fraternity after Eddie Nartey announced it on social media.
Eddie Nartey has dropped two pictures from his late wife's burial service on his Instagram and other social media platforms.
Sharing the pictures, Eddie Nartey thanked his colleagues, friends and sympathizers who supported him to pay his last respect to Vida Ohenewaa Nartey.
Eddie Nartey wrote:
I want to thank God, family, friends and all sympathizers that came to support for the burial of my late wife. FAREWELL HABIBI
Check the screenshot below;