NEWS
Ebola: Ghana Health Service issues alert after Guinea records 7 cases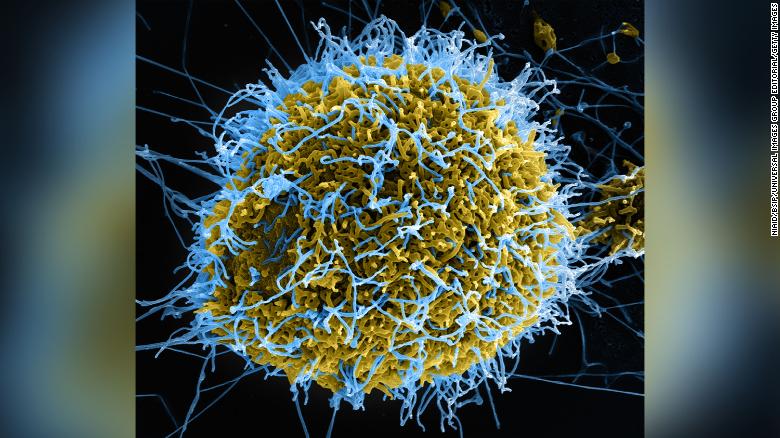 The Ghana Health Service (GHS) has directed all regional and district health facilities to activate their preparedness and response plan for Ebola.
It follows confirmation of seven cases of the Ebola virus disease (EVD) in Guinea over the weekend. Authorities in the West African country have also confirmed two deaths so far since the outbreak.
A circular cited by TheThunderGh.Com and addressed to all regional directors of GHS said: "All regional and district public health emergency management committees should include EVD on their agenda.
"Additionally, regions, districts, health facilities, port health units at all border posts particularly along the Western border and all landing beaches are to heighten surveillance for EVD using standard case definition. They are also requested to remind all Ghanaians and residents in Ghana on the need to protect themselves from the disease."
The circular further warned the public against any attempt to transport suspected cases of Ebola in private or public transport.
Find the circular below: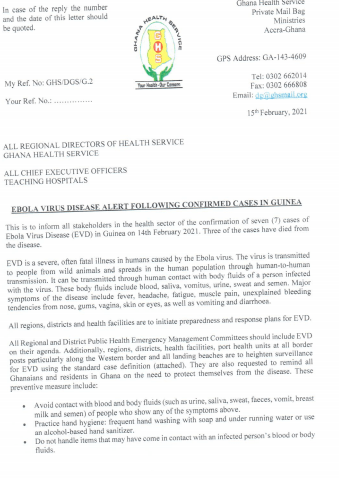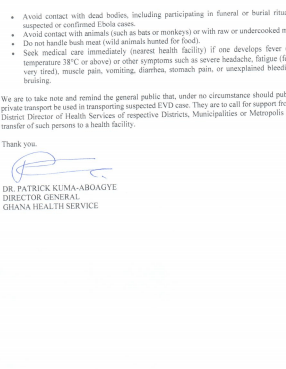 ** The Thunder Gh News | News In Flash! here
Follow us on Twitter: @TheThunderGh
#TheThunderGhNews