POLITICS
Duffuor declares readiness to contest NDC flagbearership race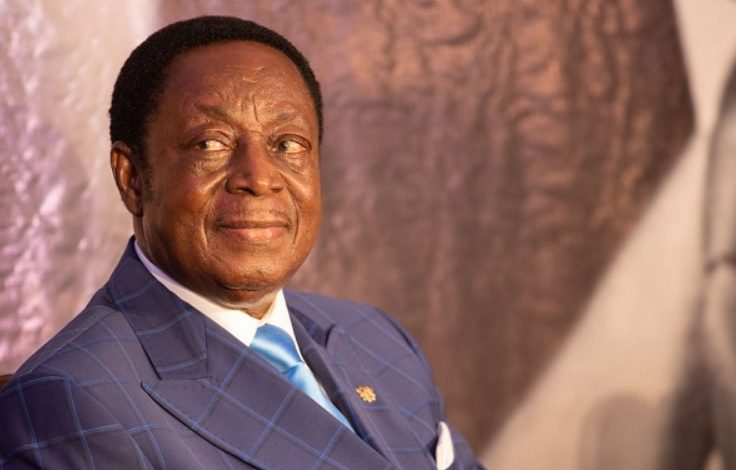 Former Minister of Finance, Dr Kwabena Duffuor has declared his readiness to contest the National Democratic Congress (NDC) flagbearership when nominations open.
Dr Duffuor officially announced his intention Thursday afternoon [November 3, 2022].
The former Governor of the Bank of Ghana and owner of the defunct uniBank said he was ready to lead the NDC to Election 2024 and would be contesting the presidential race in the party.
There are indications former President John Dramani Mahama will seek to lead NDC – the biggest current opposition party – again for Election 2024 but he is yet to officially declare that intention.
The last time he was asked in a VOA television interview about his intention to seek re-election, Mr Mahama said he will make that decision when the party opens nominations.
Already, former Mayor of Kumasi, Kojo Bonsu has declared intention to contest the race and has already mounted billboards in town, campaigning to become the flagbearer of the NDC.
Dr Duffuor served as Minister of Finance under the late President John Evans Atta Mills from 2009 and later under President John Mahama to 2013.
Announcing his intention at a press conference in Accra at the Ghana International Press Centre, Dr Duffuor said: "My fellow countrymen and women, throughout my life, whenever I have been called to serve my country, I have answered with alacrity.
"In 2009, you called me to serve as Minister for Finance and Economic Planning of the Republic. I answered the call."
He argued that Ghana was in a "desperate crisis."
Quoting what a great British soldier once said, 'if I have the liberty to wander in the streets, it is not my wisdom to do so when my house is on fire," Dr Duffuor indicated that was once of his motivations seeking to lead the NDC and Ghana.
"The temporary shifts we have grown used to in this country must give way to a permanent change in attitude and priorities. We must witness the dawn of a new era, where country trumps person and progress trumps power," he added.
He indicated that in the next few weeks, he will go on a tour to meet party members to speak about issues, needs and dreams as citizens. "I look forward to having those conversations and to explain what I mean by the Ghanaian Dream."
Source: Graphiconline.com