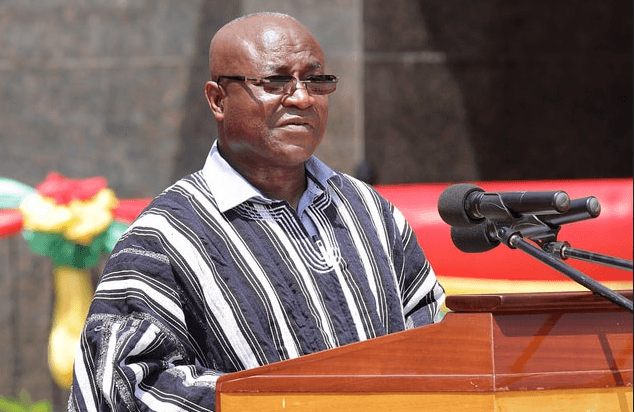 The Majority Leader, Osei Kyei-Mensah-Bonsu has said that by close of day today Thursday April 15, President Akufo-Addo would make known his list of persons he has nominated as deputy ministers in his second term government.
Keyi-Mensah-Bonsu said the list would be made public because the President has completed all the prerequisite consultations in accordance with the constitution.
He spoke on Angel FM in Kumasi on Wednesday Morning.
According to the Majority Leader, the President had not delayed in announcing his deputy minister nominees and that there was the need for broader consultations taking into consideration meticulous details so as to avoid the error of putting square pegs in round holes.
The Appointments Committee would be expected to start the vetting of the nominated deputy ministers from next week.
While awaiting the said list, there have been speculations on which name has been penned for which deputy ministerial position.
Some of the speculated names found their way into news reports and were almost believed until the Director of Communications at the Office of the President, Mr. Eugene Arhin, described them as fake.
In a post on Facebook Monday [March 29, 2021], Mr. Arhin said the list or report was completely fake and must be disregarded.
"This list or report is completely fake. Kindly disregard. The President has not released any list of deputy ministers, neither has he submitted any such list to Parliament. If and when he does, you will see it here first," he noted.
Arhin called on all to disregard such lists and reports and said if such list was released he would be the first to communicate it to the country.
This new disclosure from Kyei-Mensah-Bonsu however means the official list would be made known today.
He disclosed further on Angel FM that after the deputy ministers, the President would go ahead and make knows his nominees for the respective Metropolitan, Municipal, and District Chief Executive (MMDCE) positions across the country.