NEWS
COVID 19: No records of blood clots linked to vaccination in Ghana – FDA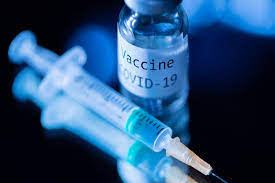 The Food and Drugs Authority (FDA) says there has not been any record of blood clots linked to the AstraZeneca COVID-19 vaccination in Ghana. According to the Authority, although it has received reports of adverse effects of the vaccine, it has not received any reports of blood clots. It said, among the most commonly reported adverse effects among those vaccinated are headaches, fever, chills, body pains, pain at injection site, weakness, nausea and dizziness.
These effects, the FDA says are expected from the vaccination and in most cases, are resolved within a day or two. The FDA made these known a press statement issued Tuesday, March 16, following reports of blood clots in some countries in Europe and the subsequent suspension of the AstraZeneca COVID-19 vaccination in those countries.
"The FDA would like to reassure the public that it is closely monitoring this situation locally and to date, no events of blood clots linked to the Covishield vaccine have been reported among those who have been vaccinated in Ghana," the statement said. "The Authority continues to work with its Committee of Experts, other regulators globally and will use its established safety monitoring system to support the vaccine program to ensure public health and safety," the FDA further assured.
Meanwhie, the Extended Programme on Immunisation (EPI) of the Ghana Health Service (GHS) says it has received about a 1,000 reports of adverse effects from persons vaccinated against the Covid-19 in Ghana out of the over 400,000 jabs. These are people vaccinated within 12 days of the first phase of the COVID-19 vaccination exercise.
WHO
Following reports of blood clots among some persons who have received the AstraZeneca vaccine across the EU and the UK, Denmark, Norway, Iceland, Germany, France, Italy, Cyprus, Spain, Latvia and Sweden have temporarily suspended the use of the vaccine.
Germany, France and Italy have said they are awaiting the outcome of the EMA investigation. Other countries, including Austria, have halted the use of certain batches of the jab, while Belgium, Poland, the Czech Republic and Ukraine said they would continue to administer it.
Meanwhile, the World Health Organisation (WHO) has said there is no evidence that incidents involving blood clots are caused by the Oxford-AstraZeneca vaccine.
In a statement, the WHO said it was reviewing reports relating to the jab, but it was important that vaccination campaigns continued.
"As soon as WHO has gained a full understanding of these events, the findings and any unlikely changes to current recommendations will be immediately communicated to the public," he said.
"As of today, there is no evidence that the incidents are caused by the vaccine and it is important that vaccination campaigns continue so that we can save lives and stem severe disease from the virus."
READ THE FULL STATEMENT BELOW