NEWS
COVID-19: Ghana's active cases hit 3,813; death toll now 377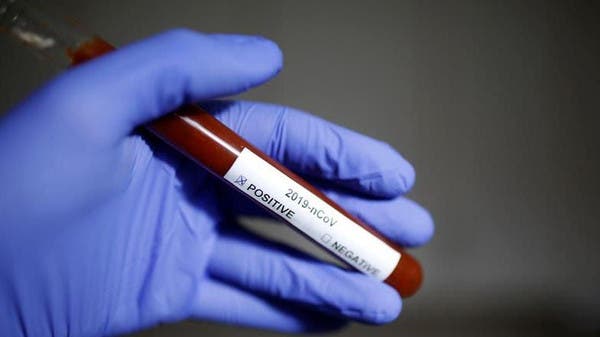 At least 616 new coronavirus cases have been confirmed taking Ghana's active cases to 3, 813, the Ghana Health Service (GHS) is reporting.
A total number of confirmed cases since March 2020 now stands at 62, 751.
Five more individuals have passed on increasing the death toll to 377 since the last update, reports the official GHS website.
Officially, 58, 561 recoveries have been recorded.
Regional cases
Greater Accra Region -36,205
Ashanti Region -11,827
Western Region -3,380
Eastern Region -2, 735
Central Region- 2,228
Volta Region- 886
Bono East Region-802
Western North Region-695
Bono Region -654
Northern Region -635
Upper East Region-577
Ahafo Region-539
Oti Region- 246
Upper West Region-171
Savannah Region -63
North East Region -25
Alarming death rate
Titus Beyuo, deputy general secretary of the Ghana Medical Association (GMA), has described the rate at which people who are being reinfected with COVID-19 are dying as "alarming".
Speaking to Nana Yaa Mensah on The Asaase Breakfast Show on Monday, Dr. Beyuo said the situation is "getting out of hand".
"As you can see the mortality is also going up, if you check on their [the Ghana Health Service] website, at the very last time we were like 350 around 15 January [but] now we have about 367," Dr. Beyuo said.
"It's not a very good situation, let me put it that way. And it is a caution to us that the situation, as mentioned by the president, is getting out of hand and we all must play our part."
He added: "If you are having the disease, even if we are getting 1,000 cases a day and they are all mild cases of asymptomatic [disease] from the community, it is bad, but it is not as bad as about 600 people coming in daily. But what we can obviously see is that the number of deaths is going up, which is worrying.
"And another worrying trend is that we are getting some reinfections, with this huge number of being infected and being treated and being discharged, we are getting people who were well treated and discharged, and all of a sudden, they come back and they die."
Dr. Beyuo said so far over 350 doctors have been infected with COVID-19 since the outbreak of the viral disease in the country in March 2020 with some losing their lives.