NEWS
COVID-19: Ghana active cases now 7,931, records four more deaths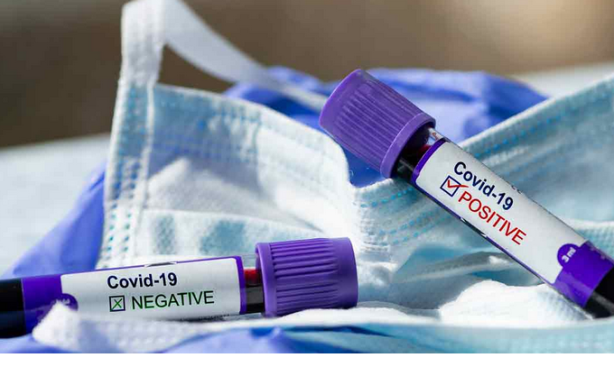 At least four more persons have died of COVID-19 taking Ghana's death toll to 565, health officials announced on Wednesday.
The country's active cases now stand at 7,931 after 523 new coronavirus cases were confirmed at the laboratories.
As of 14 February 2021, the Ghana Health Service (GHS) reports that the country's total confirmed cases increased to 78,271 out of which 69,775 have recovered.
So far, 92 persons are in severe condition while 29 remain critical, according to GHS. Cases detected at the Kotoka International Airport (KIA) are 1,186  with 985 recoveries.
 Breakdown of regional cases: 
Greater Accra Region – 45,544
Ashanti Region – 13,885
Western Region – 4,575
Eastern Region – 3,365
Central Region – 2,709
Volta Region – 1,415
Bono East Region – 972
Northern Region – 867
Bono Region – 836
Upper East Region – 814
Western North Region – 773
Ahafo Region – 635
Upper West Region – 307
Oti Region – 258
Savannah Region – 69
North East Region – 61
Accra and Kumasi to get their first vaccines
Meanwhile, the two main COVID-19 hotspots in the country, Greater Accra and Ashanti Regions will be the first beneficiaries of vaccines yet to arrive, the Ghana Health Service (GHS) has said.
Speaking in an interview with Nana Yaa Mensah on The Asaase Breakfast Show on Monday (15 February), Dr. Kwame Amponsah Achiano, Programme Manager of Expanded Immunization Programme at the Ghana Health Service said the plan is to first target the hotspots.
"We have also prioritized the hotspots and so the initial dose is basically going to be given to Greater Accra Metro and Kumasi Metro because that is the hotspots, so that is what the plan is," he said.
Dr. Achiano added: "For these hotspots that is the segmentation, it is not a nationwide thing, because for 355, 000 doses if you add the cover, it will not cover the whole nation."
Cost of vaccination
Touching on expenses, Dr. Achiano said it is estimated that vaccinating one person will cost USD$3.
"So, I can talk of the 355,000 but from the top of my head we have estimated USD$3 per person vaccinated which translates to about USD$1.5 per initial vaccination because everybody is going to get two," Dr. Achiano said.
He added: "And so you can multiply that by the number of persons vaccinated and you get the total cost, $51.7 million is for the entire 20 million and if we get the operational cost for delivering two doses at the different interval and this includes everything else plus even the cold chain facility."
Currently, the average cost of the COVID-19 vaccine from AstraZeneca is between USD$4 and USD$7.