POLITICS
Council of State congratulates Nana Addo on election victory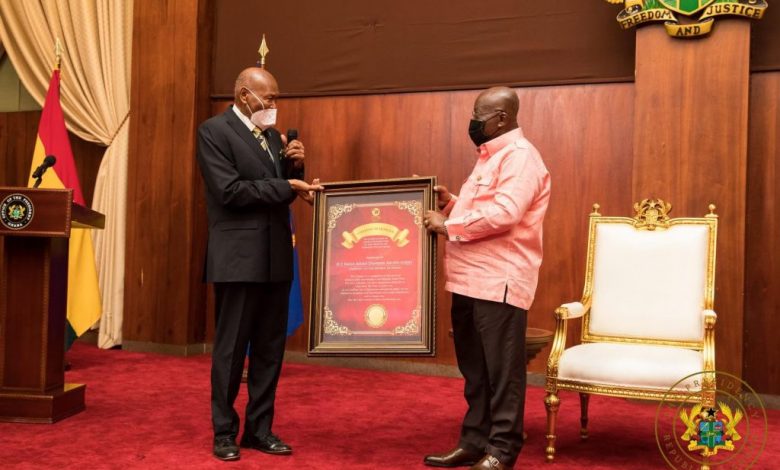 The Council of State on Wednesday, December 30, 2020, congratulated President Nana Addo Dankwa Akufo-Addo on his re-election.
Members of the Council were at the Jubilee House, to congratulate the President.
This was made known by President Akufo-Addo via a post on his social media handles.
"On Wednesday, 30th December 2020, the Council of State, led by its Chairperson, Nana Otuo Siriboe II, was at Jubilee House, the seat of the nation's presidency, to congratulate me on my victory and re-election as President of the Republic."
President Akufo-Addo in the post also disclosed that the Council has submitted its final report to him following the expiration of the Council on January 6, 2020.
"The Chairperson also presented their third and final report of the Council of State to me, before the expiration of their tenure of office on 6th January 2021."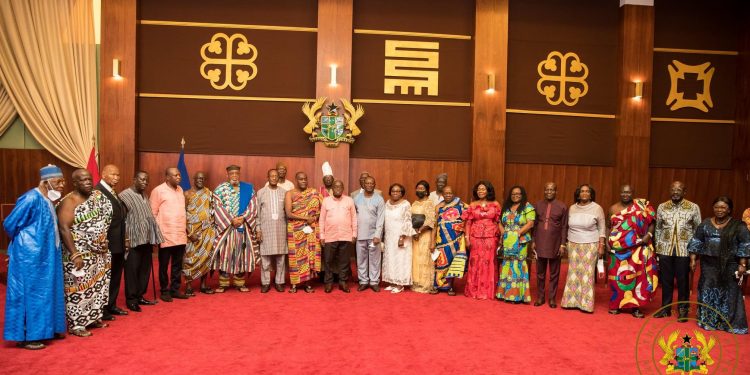 About Akufo-Addo's re-election
Results of the election as announced by the Electoral Commission (EC) two days after the polls placed the presidential candidate of the New Patriotic Party (NPP), Nana Addo Dankwa Akufo-Addo in the lead with 6.7 million votes representing 51.3 percent while the NDC's candidate,  John Dramani Mahama followed in the second position with 6.2 million votes representing 47.7 percent of valid votes cast.
However, the NDC has expressed its outright rejection of the results citing fraud amidst street protests and nationwide demonstrations.
The NDC has subsequently petitioned the Supreme Court to declare the declaration of Akufo-Addo as the President-elect null and void.