AFRICA
Cote d'Ivoire PM Hamed Bakayoko dies at 56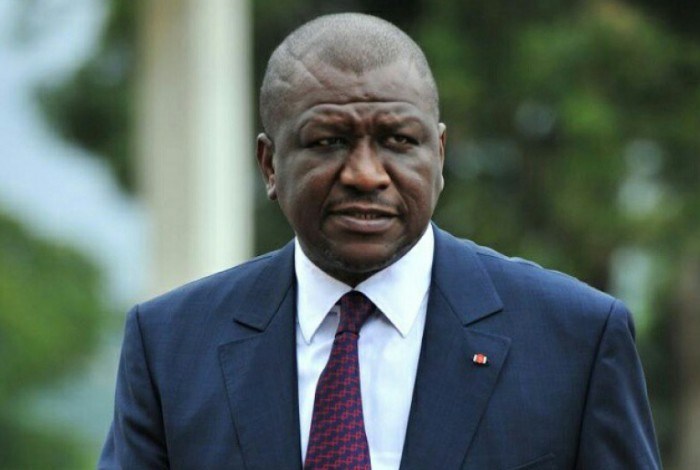 Prime Minister of Cote d'Ivoire Hamed Bakayoko died at 56 in Germany on Wednesday (11 March), according to a government statement.
"I am deeply saddened to announce the death of Prime Minister Hamed Bakayoko, Head of Government, Minister of Defense, this Wednesday 10 March 2021, in Germany, as a result of cancer," said President Alassane Ouattara on his Twitter account. Bakayoko has been hospitalized for several weeks in Europe.
Notre pays est en deuil.
J'ai l'immense douleur de vous annoncer le décès du Premier Ministre, Hamed Bakayoko, Chef du Gouvernement, Ministre de La Défense, ce mercredi 10 mars 2021, en Allemagne, des suites d'un cancer. pic.twitter.com/IfImVNdlho

— Alassane Ouattara (@AOuattara_PRCI) March 10, 2021
Je voudrais, au nom du Gouvernement et en mon nom personnel, présenter mes condoléances les plus émues à son épouse, à ses enfants, à la grande famille Bakayoko, à toutes les familles alliées ainsi qu'à l'ensemble des Ivoiriens.

Que son âme repose en paix!

— Alassane Ouattara (@AOuattara_PRCI) March 10, 2021
The president on Monday made a slight reshuffle of his government. Minister-Secretary General of the Presidency Patrick Achi was appointed as interim prime minister and Tene Birahima Ouattara as defense minister.
They replaced Hamed Bakayoko on an interim basis for his double positions.
Political career
Bakayoko abandoned medical school to launch Le Patriote's newspaper in the early 1990s, enabling him to build ties with various actors on the Ivorian political scene.
His move to head the Cote d'Ivoire subsidiary of French Radio Nostalgie in 1993 opened the world of showbiz to Bakayoko, who rose to become the head of the radio's African operations in 2000.
He was first appointed minister of telecommunications and new technologies in 2003, a position he held until a disputed presidential election in 2010 which led to a brief civil war after former President Laurent Gbagbo refused to accept the results.
After the war, Ouattara appointed Bakayoko as interior minister in 2011. He held the position until a series of army mutinies by disgruntled soldiers in 2017 saw him hand over the defense portfolio with the aim of reforming the army.
Known for his rowdy political campaigns, Bakayoko was elected mayor of the Abidjan district of Abobo in 2018.
He won the parliamentary seat for the Seguela district with 90% of the vote in last Saturday's legislative election without campaigning in person, results published on Sunday showed.