LOCAL NEWS
COVID-19: Ghana records two new variants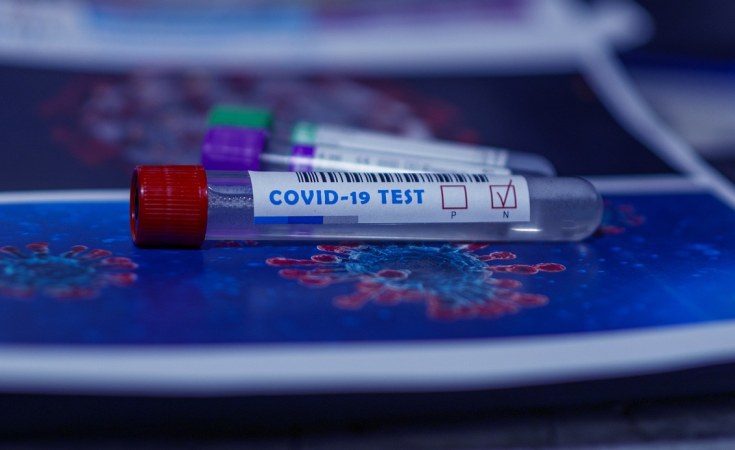 Two new variants of COVID-19 have been identified in Ghana.
The new variants were found by the West African Centre for Cell Biology of Infectious Pathogens (WACCBIP) through a sequencing it did.
According to WACCBIP, the new variants were detected from Nigeria and Morocco.
Immunologist and head of advancement at WACCBIP, Dr. Yaw Bediako however said the AstraZeneca vaccine currently being rolled out in the country is potent enough to deal with the new variants.
Dr. Bediako underscored the need for the government to fund more sequencing of the virus as the centre has successfully done 400 sequences without government funding.
He also urged the government to speed the vaccination exercise. According to him, there may be some variants that could cause the vaccines to be obsolete
"Yes, so we have found two new variants of the disease. Actually, there was one variant that was originally identified in Nigeria that we had seen in Ghana before but now found more of them with the latest batch of sequencing that we did. We had a number of samples from the Northern Region, and we also found evidence of another variant which was originally identified in Morocco."
"With this pandemic, we are also going to be concerned with variants that's why we are always preaching that we need to vaccinate quickly and comprehensively as possible because we are always going to be worried that there is going to be a variant that is going to your vaccine obsolete. I don't think closing the borders right now is not necessarily an option and may not even achieve its aims. So what we really need is increased surveillance which is a matter of resources because so far all the sequencing we have were founded by externally generated grants."
Current COVID-19 situation in Ghana
Ghana has recorded a COVID-19 death toll of 705.
Per the latest update from the Ghana Health Service, 193 new cases were recorded on March 15, 2021. However, active cases have in recent weeks seen a marginal decline.
The country currently has 3,621 COVID-19 active cases.
Total COVID-19 cases in Ghana now stand at 88,421 with 84,095 recoveries.
The Greater Accra, Ashanti, Western, Eastern, and Central Regions continue to lead with the highest rate of infections in the country.