LOCAL NEWS
Citi FM journalist broke the laws – Director of National security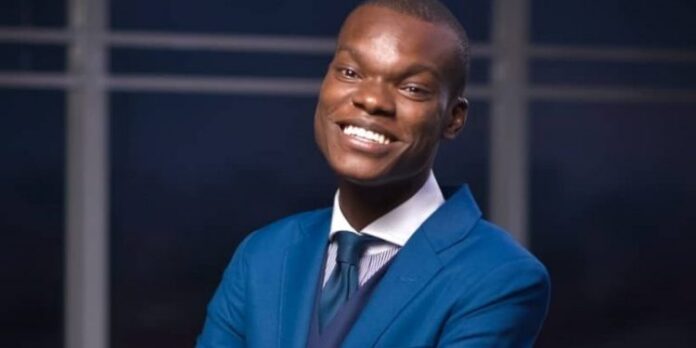 Official reports indicate that the Citi FM journalist in the centre of a press freedom controversy broke the rules. According to the National Security Ministry, Caleb Kudah, the journalist, was insincere about his identity when he visited the edifice on Tuesday, May 11.
Official statement
In a statement issued on Thursday, Chief Director of National Security Secretariat, Lt. Col. Ababio Serebour (Rtd), stated that Mr Kudah gained access to the National Security Building under false pretence. The illegitimate act was detected after the Citi FM journalist breached the "No Photography" rule at the restricted area, he said.
Mr Kudah was on Tuesday detained for unlawfully filming abandoned state vehicles at the premises of the National Security Ministry. After detaining the Back Page host, about seven heavily armed officers stormed the premises of the Adabraka-based station in a Rambo-style with the intention to whisk away his colleague, Zoe Abu-Baidoo, whom they claimed had received files from Mr Kudah.
After his release, the Citi FM journalist claimed that, during the interrogation, the operatives pushed and kicked him in the groin. He added that he was slapped repeatedly by the operatives till he felt dizzy. Reacting to these allegations, Lt. Col. Serebour stated that the Ministry upholds the rights and freedoms of the citizenry and always strives to maintain the ethics and professional standards guiding operational duties.
The Ministry will, therefore, interrogate the matter. "The Ministry takes with all seriousness, the allegations of manhandling of the two journalists during the interrogation. The Ministry has, therefore, initiated investigations into the said allegations," he added. Meanwhile, the President of the Ghana Journalists' Association (GJA) has indicated that Mr Kudah was in breach of the Association's Code of Ethics.
Roland Affail Monney said, although the journalist in question acted in public interest, the means at which he went about it goes contrary to Article 13 of the GJA Code of Ethics. "Caleb erred, as far as our ethics is concerned. He clearly breached the ethics relative to Article 13 of our own Code of Ethics, which specifies that journalists should take pictures through fair, straight forward and honest means unless tampered by national interest.
"His interest here is not so clear. From the face of it, we believe he erred." the GJA President told Joy FM. However, Private legal practitioner, Samson Lardy Anyenini, disagreed with the GJA President's position and the claim that the Citi FM journalist has committed a crime. According to him, breaching a code of conduct is not equal to a crime.
He also added that, even though the Association's code of ethics clearly spells out to journalists how they should obtain information, it also ensures that practitioners are able to secure same in cases where they are facing interference.
"Assuming without admitting that he breached the code of ethics, what sort of crime is that? Is that a crime for which the police and the national security can arrest anybody? It is not, and we have to give that education very clearly. A breach of the GJA code of ethics is not a crime. There is public law, there is private law and this one doesn't even come anywhere close."