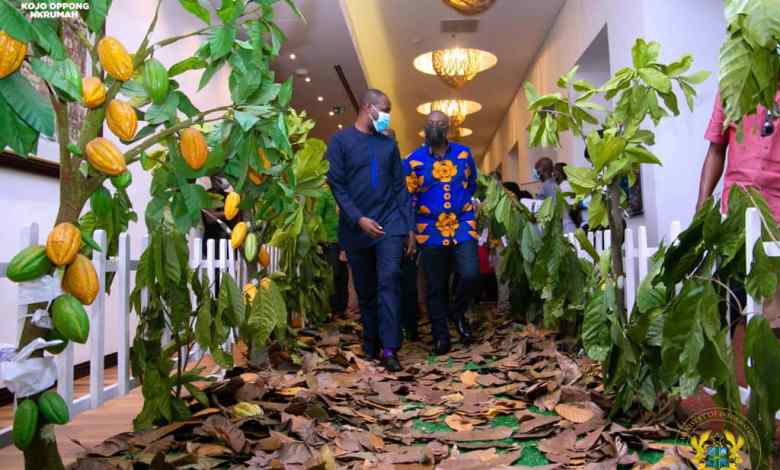 Fiifi Boafo, director of public affairs of the Ghana Cocoa Board (COCOBOD) has allayed fears of stakeholders in the cocoa industry following recent export of cocoa to the European market by China.
Speaking on The Asaase Breakfast Show on Wednesday 21 April, Boafo said the development rather calls for deep introspection and a wake up call for a possible competition.
"This is the time for introspection and it's wake up call for us because we all know the potential of China and the things they have been able to do. For us there is no need for us to be defensive but to assure the people who are dependent on this very important industry," he said on the ABS.
"Because if you look at the kind of reaction we get from people outside, they make it look like it is the beginning of the end, and that Ghana cannot even continue producing cocoa; when we produce we will not have a market for it, but that is just to assure people that do not panic the right things will be done."
The director of public affairs further questioned the rate at which China recently sold its cocoa, adding that it calls for further interrogation.
Background
South China's island province of Hainan exported cocoa beans to Belgium for the first time, according to the Chinese Academy of Tropical Agricultural Sciences (CATAS).
The first batch of 500 kg of cocoa beans, worth 3,044 Euros (about $3,600), was produced in Xinglong, a township of Hainan with a tropical climate, China Daily reported.
"Cocoa is a raw material for making chocolate. With the increasing demand for chocolates, Hainan has been expanding its cocoa planting area and making breakthroughs in technological development," said Hao Zhaoyun, a researcher with CATAS.
"As Belgium is dubbed 'kingdom of chocolates,' exports to the country indicate that our cocoa production standards have been recognized by the international community," Hao added.
Cocoa is mainly produced in tropical regions such as West Africa. Hainan is the most northerly cultivator of cocoa in the world.