POLITICS
#Budegt2021: 2021 budget statement [Full Text]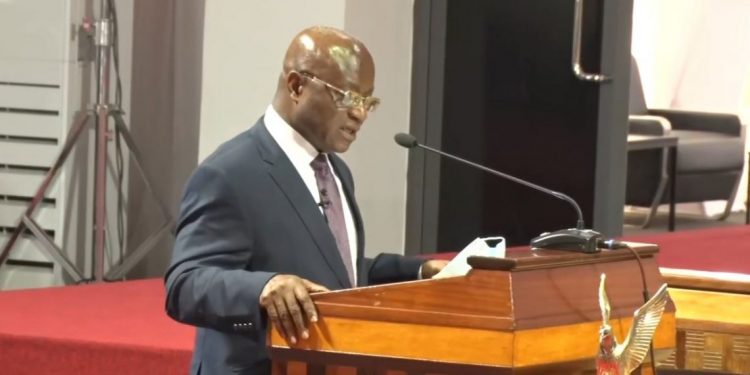 Minister of Parliamentary Affairs, Osei Kyei-Mensah-Bonsu, on Friday 12 March made history as the first non-finance minister in the Fourth Republic to present the government's budget statement in Parliament.
According to him, the COVID-19 pandemic pushed Ghana's deficit and debts to worrying levels.
Kyei-Mensah-Bonsu said the pandemic has brought unprecedented challenges to the country and that there is the need to provide the requisite resources to address these challenges and fund some major projects of the government.
Read the full budget statement below for all the details:
** The Thunder Gh News | News In Flash! here
Follow us on Twitter: @TheThunderGh
#TheThunderGhNews