NEWS
Boris Kodjoe, others mount pressure on Akufo-Addo to protect LGBTQ+ community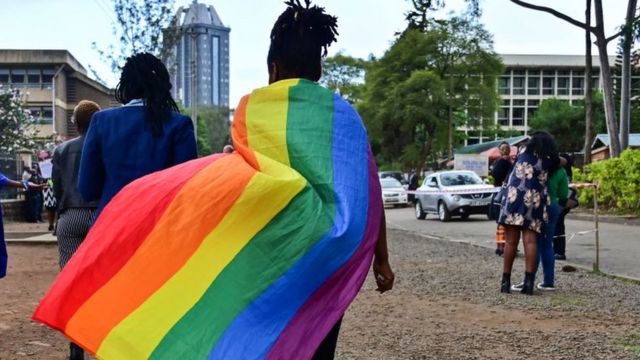 Popular film and fashion icons in Europe and America including Boris Kodjoe, Idris Elba have signed an open letter in support of Ghana's LGBTQ+ community. The letter, signed by 67 celebrities including the Vogue editor-in-chief, Edward Enninful, and English model and actress Naomi Campbell, said they are unhappy with the closure of the newly-opened LGBTQ+ community centre in the nation's capital Accra.
President Nana Addo Dankwa Akufo-Addo has emphasised that same-sex marriage will never be lagalised under his watch.
"I have said it before, and let me stress it again, that it will not be under the presidency of Nana Addo Dankwa Akufo-Addo that same-sex marriage will be legalised in Ghana," the president stressed at the installation of the 2nd Archbishop of the Anglican Church at St Michael and All Angels Cathedral at Asante Mampong in the Ashanti Region on Saturday 27 February.
Security officers raided the centre in a developing town of Ashongman days after their activities became public.
Deeply disturbed
However, the 67 celebrities comprising politicians and other influential people largely of Ghanaian heritage, said they were deeply disturbed by the events and called on president Nana Akufo-Addo, and other political leaders to offer protection to the LGBTQ+ community, the Guardian reported.
"We have watched with profound concern as you have had to question the safety of your vital work at the LGBT+ Rights Ghana Centre in Accra, and feared for your personal wellbeing and security. It is unacceptable to us that you feel unsafe.
"As prominent and powerful advocates for this great country, we are beseeching His Excellency, the President of the Republic of Ghana, Nana Addo Dankwa Akufo-Addo, and political/cultural leaders to create a pathway for allyship, protection and support. We petition for inclusivity which will make the nation even greater and even stronger," parts of the letter read.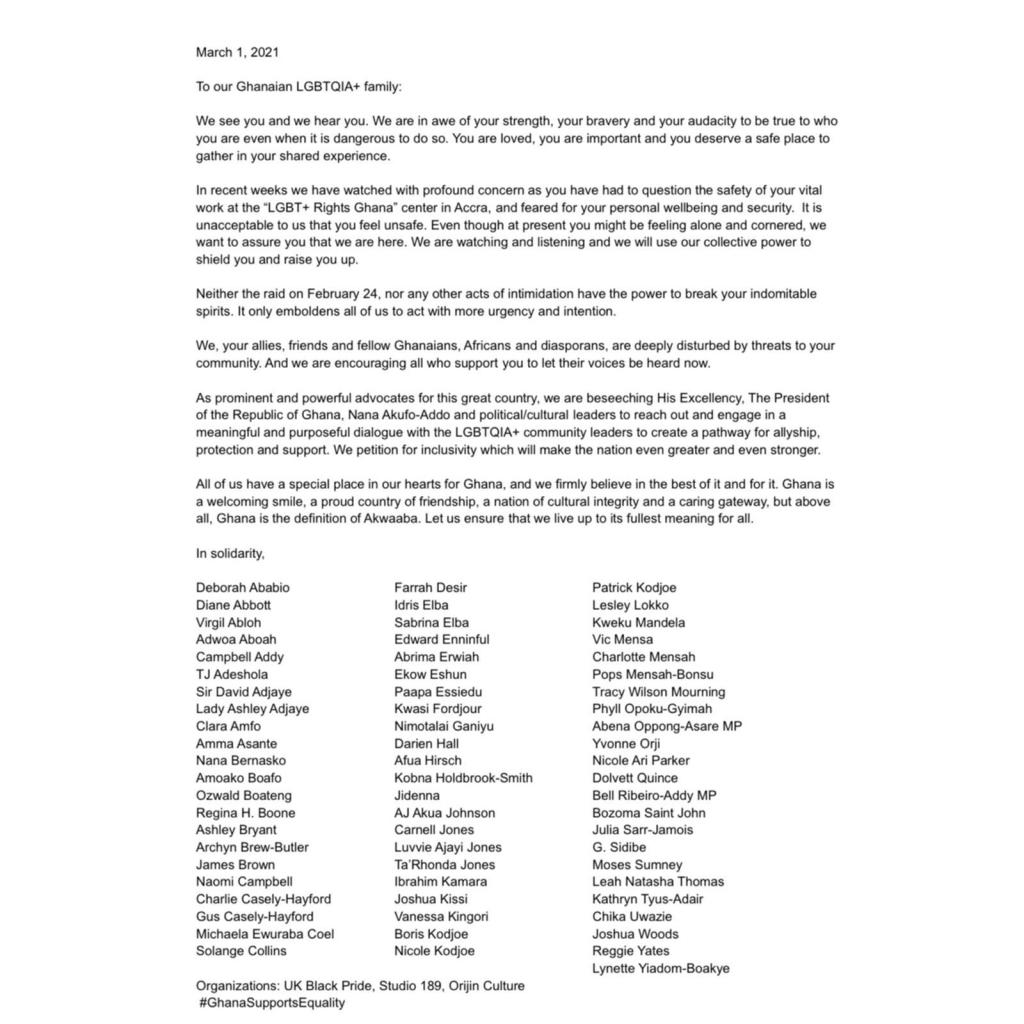 Prosecute persons behind LGBTQI
A few days ago, the Ghana Pentecostal and Charismatic Council (GPCC) demanded the immediate arrest and prosecution of persons behind the community centre. It also wants all diplomats who allegedly took part in the opening of the LGBTQI office in Ghana to be summoned to explain their actions since Ghana's laws frown on such activities.
A statement issued and signed by the president of GPCC Rev Prof Paul Frimpong-Manso said government must not yield to endorsing the activities of LGBTQI because it is a potential threat to peace.
"Close down without delay the alleged LGBTQI office in Ghana and immediately arrest and prosecute the individuals or groups behind the alleged opening of this new office in Ghana for breach of the law and potential threat to peace.
"Summon all foreign diplomats who allegedly participated in the opening of the LGBTQI offices in Ghana to explain their violation of the sovereignty of Ghana," the Council said in a statement.
Source: Asaaseradio