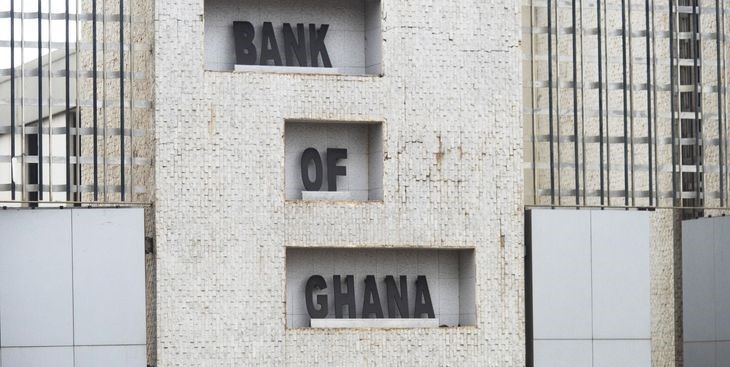 The Monetary Policy Committee of the Central Bank on Monday (1 February 2021) maintained the policy rate at 14.5%.
This is the fifth time the Monetary Policy Committee is maintaining the policy rate at 14.5%. The policy rate is indicative of the rate at which the Bank of Ghana lends to commercial banks in the country.
Announcing the decision of the MPC, Governor of the Central Bank Dr. Ernest Addison said it took the decision based on easing underlying inflation and inflation expectation.
Strong banking sector
The governor noted the performance of the banking sector remains strong.
"The banking sector is well-positioned to continue with the core objective of financial intermediation and providing support to the growth recovery process," he said.
"Banks are expected to sustain the strong performance under mild to moderate stress conditions, barring more severe consequences on the real sector from the second wave of the pandemic."
He added: "Policy and regulatory reliefs granted to the industry will be reviewed alongside close monitoring and prompt supervisory actions will be taken to address emerging potential vulnerabilities in the financial sector arising from the pandemic."
Dr. Addison said the Bank's latest confidence surveys conducted in December 2020 showed improvements in both consumer and business confidence.
"Consumer confidence remained firm at pre-lockdown levels reflecting optimism about current economic conditions following the gradual lifting of the COVID-related restrictions.
Business confidence
"Business confidence improved significantly, reaching pre-lockdown levels, for the first time, as businesses met short-term company targets and expressed positive sentiments about growth prospects," the governor stated.
According to him, the country's gross international reserves at the end of December 2020 stood at US$8,624.4 million, providing cover for 4.1 months of imports of goods and services.
"The reserve level compares with the end-December 2019 position of US$8,418.1 million, equivalent to 4.0 months of import cover. Cumulatively, the Ghana Cedi depreciated by 3.9 percent against the US dollar in 2020, compared with a depreciation of 12.9 percent in 2019. The Ghana Cedi also depreciated by 7.1," he added.