POLITICS
Bawumia Fit To Lead NPP …Amma Busia Sorry For Opposing Him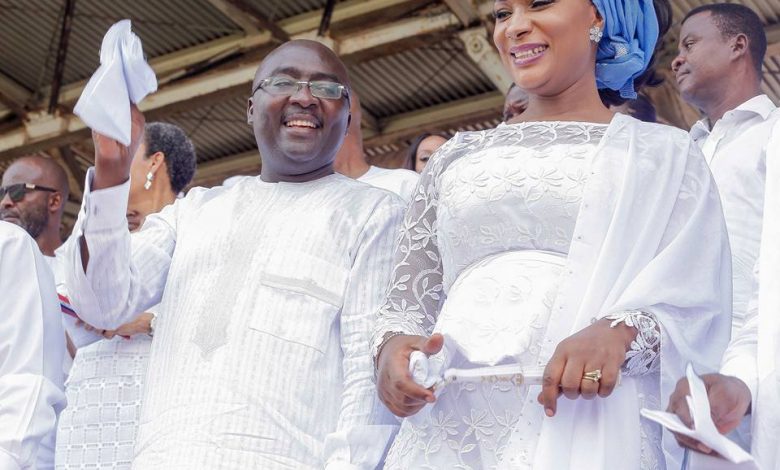 "Dr. Bawumia is more than qualified to lead the NPP in 2024. The young man is a gem. That young man is a gem. I hold Dr. Bawumia in high esteem and have unwavering faith in him," were the words of a former member of the Council of Elders of the New Patriotic Party (NPP), Amma Busia, a sister of the late Kofi Abrefa Busia, former Ghanaian Prime Minister.
Amma Busia said Vice President Mahamadu Bawumia, has over the years displayed an unrivaled leadership and achievement as the Second Gentleman of the land and no vice President in Ghana's history comes near his records of achievements.
She confessed being one of the persons who opposed the idea of having Dr. Bawumia as a running mate to Nana Akufo-Addo during the 2008 general elections. By then, Bawumia was a deputy Governor of the Bank of Ghana and a behind-the-scene strategic politician who did not openly fly his NPP kite and hoisted the party's flag only in private.
Amma Busia, speaking on Okyeman TV noted: "Dr Bawumia has paid his dues to the New Patriotic Party… I told President Nana Addo Dankwa Akufo-Addo that if I ever opposed his selection of Dr Bawumia as running mate, he should please forgive me."
She said Dr. Bawumia's "demeanour, determination, dedication and competence" as well as loyalty to the President, makes his the most ideal hair apparent for the party.
When asked of her views on the NPP's 'Agenda Break The 8', Amma Bussia said although she was in support of the idea that the NPP has to be in government for more than two terms of four years each, making it eight, the party has to handle that agenda in a more decorous way.
She explained: "I accept the agenda to 'Break The 8' but the way we are going about it is what I disagree. Akufo-Addo has not even fully formed his government and we have people saying they want this or they want that, all competing to occupy his seat. How do you compete to occupy a seat that is not vacant? If the chief of your town is not dead, how do you compete for this throne? This is wrong.
"We all have to use our strength, knowledge and courage to succeed. If his government is a success, the party would be retained. But if Akufo-Addo fails, we have all failed.
"So I am pleading with all those who have an interest in becoming flag-bearer to speak with their supporters to hold on for the party's timetable. For now, we need to concentrate on Akufo-Addo and how he would lead a successful government", Amma Busia added.
The Vice President has personally maintained zipped lips over calls on him to contest for the position of presidential candidate when the party opens nomination.
His focus, so far, has been on his role as Vice President and chairman of the Economic Management Team.
Dr. Bawumia, by the end of Nana Addo's tenure would have served as Vice Presient for eight years. He is an economist and banker, married to the ever adorable lady, Samira.