BUSINESS NEWS
Bank of Ghana policies should be geared at jobs generation – Nii Moi Thompson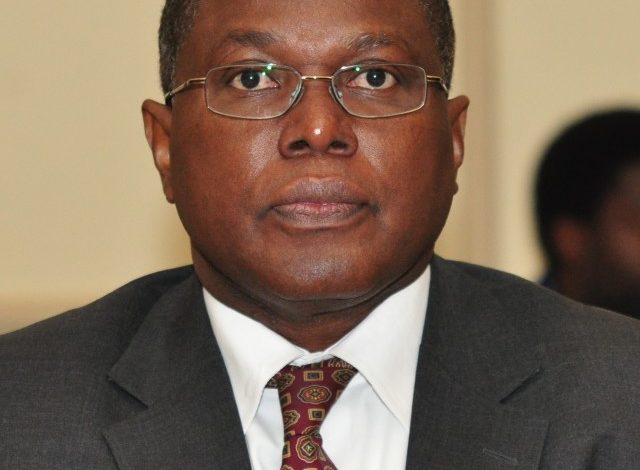 A former Director-General of the National Development Planning Commission (NDPC), Nii Moi Thompson, says economic growth and employment creation should be the primary objective of the Bank of Ghana.
According to the former World Bank official, this is the only way to tackle the unemployment situation in the country.
Nii Moi Thompson made the remark on the back of the #FixTheCountry movement demanding better economic conditions, improved infrastructure and a boost in employment opportunities in Ghana.
The Minister of Finance, Ken Ofori-Atta, subsequently held a press conference to address some of the concerns raised by the #FixTheCountry campaigners.
Speaking on Citi TV's Face to Face, Mr. Thompson commended the Finance Minister for recognising and acknowledging the voices of the youth who are sharing their grievances.
He said in order to tackle the issue of unemployment, which was one of the main concerns of the #FixTheCountry campaign, some of the country's laws would have to be amended, with more focus put into creating employment for Ghanaians.
"I am glad that he [Finance Minister] recognized the voices of this young generation of activists who have come to dominate the policy space. But still, he will have to deal with some of the issues they have raised. In order to be successful, we'll also have to carry out certain reforms, especially in the conduct of monetary reforms by Ghana's Central Bank…For too long, they have been so obsessed with price stability."
According to Nii Moi, however, what is needed is an amendment of the law again to make economic growth and employment creation the primary objective of the Central Bank.
"It's the only way we can tackle the unemployment situation in the country, there's no other way. We need to restructure the Central Bank."
Suggesting a way out, he explained that government may, for instance, create a labour economics department to help guide policy and, of course, provide employment, reiterating that "we need institutional reforms to be able to bring these ideas to fruition."
The economist also stated that, in order for things to move in the right direction for the country, corruption needs to be heavily tackled, and more accountability demanded from leaders of the country.
"We cannot do anything in this country, without tackling the issue of corruption; and it needs to be front and centre. The Minister needs to be able to go to Parliament each year and report on what has been done to deal with corruption; otherwise, a lot of money will go into individuals' pockets."