Editorial
BAGBIN SPEAKER APPOINMENT 'TRAP' FOR MAHAMA, NKETIA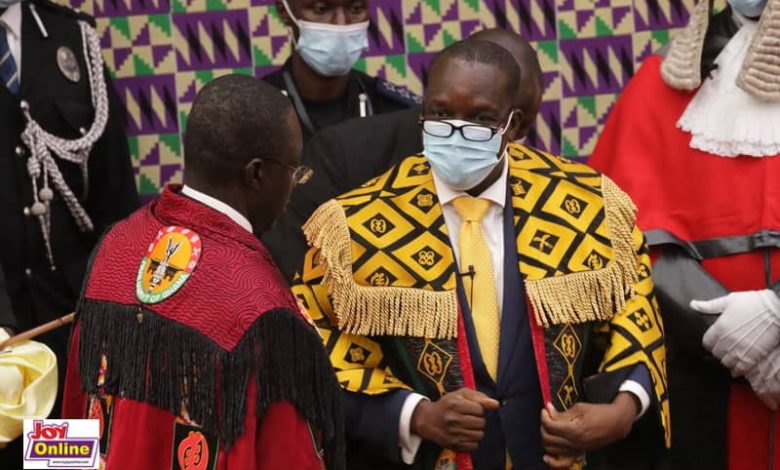 The security agencies did an excellent job jettisoning the plot on the part of the goons in the National Democratic Congress led by John Mahama, Johnson Asiedu Nketia, Sammy Ofosu Ampofo, and Sammy
Empty relevance
That the NDC was desperate to attempt a show of relevance, despite caution from the security agencies that they were carrying their civil liberties notches too far, was manifested in their voodoo oath to continue with the illegal demonstrations up to the precincts of the ceremonial grounds.
That also showed in their attempt to hijack seats at the Legislature that conventionally belong to the ruling government. And we all saw the mess that even the enlightened ones among them seeking to be the nation's lawmakers put out. Forty years in active politics in Ghana has not been enough to change the NDC into a civilized political organization.
Barbarian
It is amazing that the barbarian gene in them is refusing to away even when the whole world, including China and Russia, are learning to engage, partner, and build consensus.
Little wonder that the NDC chair, despite his religious profession, both advocates and endorses violence- verbal and physical – as critical weapons that the NDC should employ to return to power. Little wonder, too, that a former secondary school headmaster, who ought to a role model in matters of organizational discipline, toes the same line. And it becomes tricky when the flag bearer who is also a former President, leading the gangster chorus.
That had been the plot till the nemesis handed to the NDC the revered, strategic position of Speaker of Parliament to the party plotting mayhem since 2016 through 2020 into 2024.
Rules of the game
If the NDC thinks that having Speaker Alban Sumana Bagbin as capo of the august House means they have enough clout to pilot the system to their own destination of Babel, they are mistaken and misled.
First, the Legislature has rules on which it operates and which, unfortunately, have never jelled with the thinking, philosophies, and practices of the NDC as a political organization.
Mahama, Ampofo, and Nketia, who have all been MPs before would admit that since 1996 when the NDC commanded the numbers in Parliament – or even 2016 when the NPP was absolutely in control – the philosophy of consensus building had been the norm and practice as occurs in all civilized, democratic states across the world.
That is why the President had to remind the Speaker on the rules when he was inducted into office January 7, 2021, applauding Bagbin for his experience and in Ghana's Legislature and that is also why Bagbin himself pledged to be Ghanaian and constitutional in discharging his duties as Speaker in these turbulent times.