Editorial
Ashantihene's Garden City Roll out Global Business Forum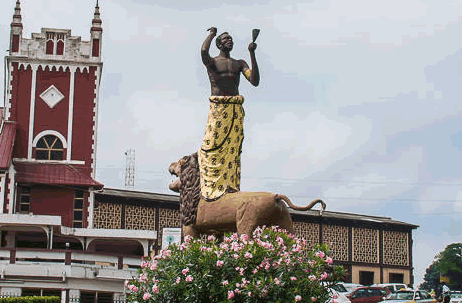 For those of us whose world has come to an end and tend to blame government, rather than chase available opportunities and take advantage of the graces that flow from it, the good news is that, over the weekend, the Garden City exuded hope for business, Ghana and its teeming youth populations eager to work.
The business forum, dubbed 'World Meets in Ghana' discussed global business and opportunities and partnerships available for willing persons and patriots desiring to see Ghana work.
The initiative, developed and executed by lead Ghanaian tycoons, focused on both large and small-sized entities that has a potential to set Ghana ablaze in leaping from its current stage to heights unimaginable.
The Forum, which climaxed the 27th anniversary of the Ashantehene, Osei Tutu II, and brought together from the corridors of global entities an array of big boys in Construction, Mining, Oil and Gas, Banking and Finance as well as Food Processing etc.
Interestingly, the Forum came against the background of the signing of an agreement for 170M Euros to fund the setting up of a new Development Bank Ghana, which the European Bank is funding.
According to the Forum's ingenious convenors, Africa will be part of the partnership the event managers will subsequently be constructing, because of the Africa Continental Free Trade Area (AfCFTA) vision and prospects for the rapid development of the sub-region agenda.
So, there are responsibilities that government must take, but there are also initiatives that ordinary citizens with vision and clout need to take to take Ghana permanently out of any doldrums – real or imagined – into industrialisation and the fruits that it bears for communities and citizens.
As the Vice President pointed out a few days ago, it is our CEOs, entrepreneurs and businesspeople in this country who must lead the digitisation processes to ensure that industry thrives in creating jobs and improving lives and livelihoods.
As citizens and media organisation interested in the development of the country and well-being of its citizens, we believe it is fair at this point that we at The Thunder commend the convenors of the masterful event as we also wish the Ashantehene, Otumfuo Osei Tutu II, long life and prosperity on the Golden Stool.
God bless Ghana; God bless the Otumfuo; God bless the 'World Meets in Ghana' event organisers and God bless participants and the citizenry.