Editorial
Armed robbery fight is a collective responsibility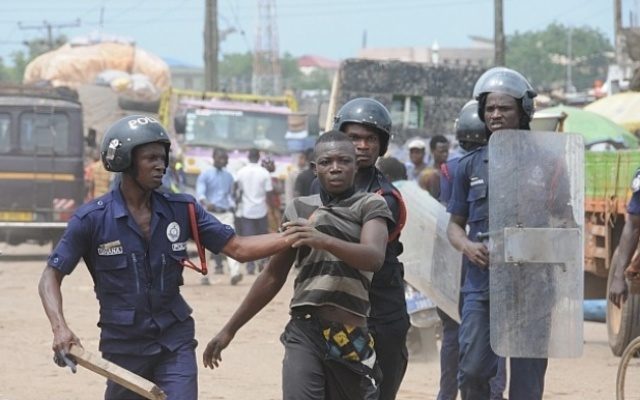 It appears that our inability to deal ruthlessly with armed robbers and other criminals is becoming an attraction to more and more youth to take the system for granted.
From Kasoa through Accra and Kumasi into the northern regions, beasts born and bred among us are ridiculing us by taking up arms against us and our brothers and sisters as well as friends and relatives in our communities.
While we need to research into what is breeding the criminals, it is becoming more evident that they are building too much impunity in attacking us.
Somehow, we get the impression that they are seeing the police as toothless bulldogs, who would only drag them – if they [suspect] are caught – to the courts; nothing more. Because they may have studied the processes and, probably realised that it is slow and not deterrent enough, they take risks in hiring lawyers and hoping that sentences would be minimal such that they could return and gather more tempo to return to their old trades and tricks.
They no longer fear that they would be chained like animals and condemned to death in the same manner that they had treated innocent people. Or they would have deceived themselves into believing police may be bribed for the prosecution to go it soft on them.
Whatever their motives are for holding us all hostages, we believe they are gradually coming to terms with the fact that Ghanaians are angry enough to eat them up, if they are caught. Already, in one part of Accra, suspects have so been brutalised by vigilant youth that they would rue the day they were born.
Perhaps, it is also time that the human rights activists start talking to the armed robbers and muggers to stop their criminal activities so that the temptation on the part of youth to apply instant justice would be minimised.
That is cautioning both the cat and the dry fish so that it minimises tempting the other. Sometimes, we believe that, on account of the headache that the criminals are giving the police, our law enforcement agencies are quietly happy when they come to collect dead bodies of suspects instead of live talkatives who would go on lying and swearing that they never committed any crime.
Of course, innocent victims may fall prey to instant justice, if someone perpetrates a mischief and he is unfortunate to have been caught in it.  However, the tempo of crime we are witnessing in our nation and communities should be enough for the human rights activists to be less vehement in their argument against expression of righteous anger, when criminals openly and brazenly commit crimes.
A collective approach in developing strategies at community levels is important at this critical moment in our history. In the opinion of The Thunder, that is the only way to de-politicise the crucial conversation on fighting armed robbery in Ghana.