Showbiz
Arch-Bishop Duncan Williams' son shows off his dance moves at Bloombar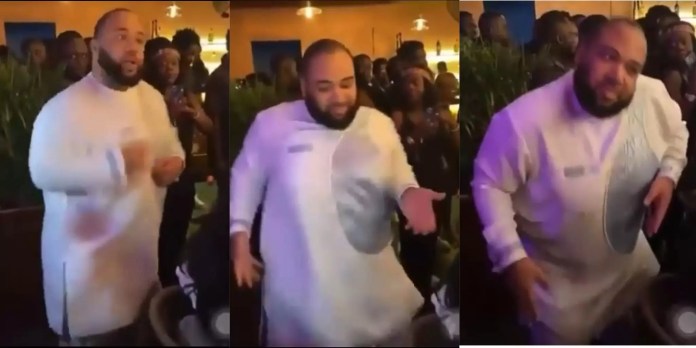 Daniel Duncan Williams, the son of respected man of God, Arch-Bishop Duncan Williams has refused to follow the footsteps of his dad.
In a new video trending on social media, the young man was spotted vigorously dancing at Bloom bar — a popular nightclub in Accra.
Daniel has been a pain in the flesh of his father. Over the years, he has been involved in so many scandals that brought the name of his father to disrepute.
According to his family, however, he has a bipolar condition that makes him to act the way he does.
A Nightclub full of alcohol and naked women shouldn't be a place for a Pastor's son.
Watch the video below: