Showbiz
Apam: Rescued boy narrates what led to the drowning after seeing Maame Water [Watch]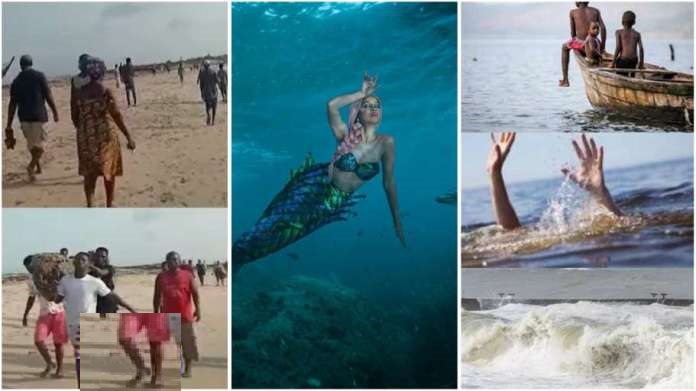 What started as a regular fun-packed, "Sunday Special" ended up being a black Sunday, for Simon Dadzie, Godfred Apretse and twelve other children who had converged at the Apam beach.
One of the rescued boys recounting events of the day in exclusive interview said, while he and his friends were swimming, they saw beautiful and attractive ladies approach them.
He said they could not figure out if they were part of the ladies they had gone swimming with, and so they invited them over to join them in swimming.
Just then they saw heavy tidal waves that were beyond normal come to carry some of them away.
He said while the "first batch" of the boys were taken away, the rest of them kept swimming until another powerful wave came for them.
Many people have concluded that the 'strange ladies' in the boy's narration could be mermaids (Maame Water) that carried them away to be killed.
According to him, they were deposited in a very big pit in the sea, and that is how come they got drowned. He was fortunate to have been rescued. In all, the boy revealed they numbered 25.
Please fast-forward to the 1:57th minute to listen to the boy's narration: