Showbiz
Anxiety as prophet Nigel Gaisie drops another doomed prophecy about Ghana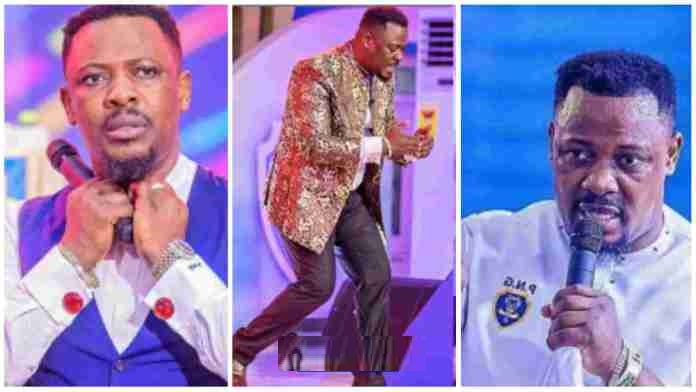 The founder of Prophetic Hill Chapel, Prophet Nigel Gaisie, has dropped another doomed prophecies about Ghana which is causing fear and panic in the country.
According to him , he is currently suffering form insomnia due to horror things he has seen about Ghana in the spiritual realms.
In a Facebook post, the man of God in the person of Nigel Gaisie says what he keeps seeing about Ghana is sad but there's hope.
He wrote: "I haven't been able to sleep all night because of what I keep seeing about our dear, nation spiritually. Kindly pray for Ghana…it's sad but thereis hope