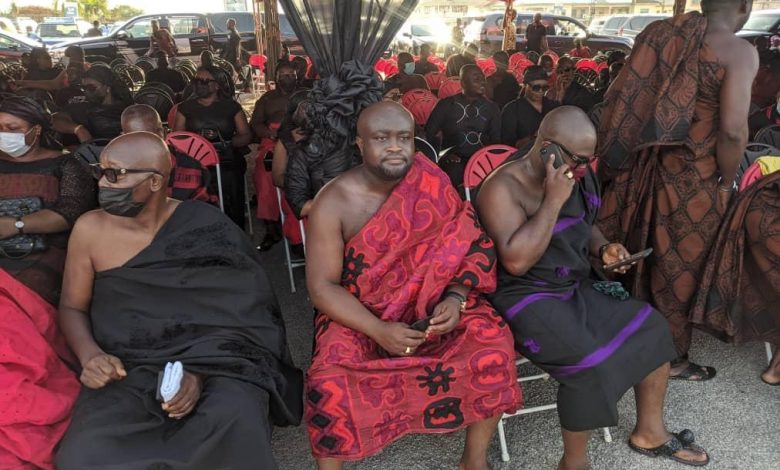 THE LATE Dr. Amoako Tuffuor has been buried over the weekend in his hometown in the Ashanti Region.
The deceased, who was a top politician, was a founding member of the ruling New Patriotic Party (NPP).
Dr. Amoako Tuffuor kicked the bucket few months ago after succumbing to short illness.
Until his demise, Dr. Amoako Tuffuor was serving on the Governing Board of the e Youth Employment Agency (YEA).
President Nana Addo Dankwa Akufo-Addo led a top government delegation to the funeral rites on Saturday.
Also in attendance, was Vice President Alhaji Dr. Mahamadu Bawumia and other top government officials.
Scores of NPP members in the Ashanti Region and beyond were also in attendance to mourn the late top politician.
The opposition National Democratic Congress (NDC) was also there to support the NPP to mourn their member.
Dr. Amoako Tuffuor was very outspoken during his entire political career, which spanned several decades.
He was among the few brave people that came together to form the NPP when the country was under military rule.