POLITICS
Alan Kyerematen likely to present 2021 gov't Budget statement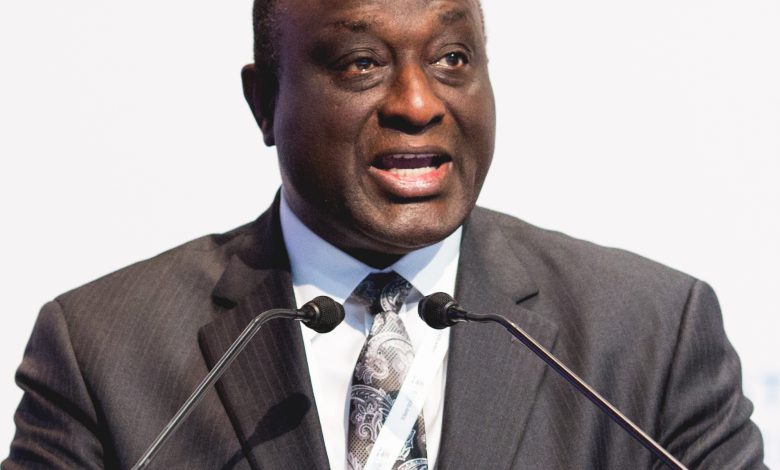 The Minister-designate of Trade and Industry, Alan Kyerematen, may deliver the 2021 government Budget statement in Parliament on 12 March, sources at the Office of the President have said in an interview.
Popularly known as Alan Cash, the minister-designate is expected to be sworn into office shortly by President Nana Addo Dankwa Akufo-Addo.
Traditionally, it is the Minister for Finance who does the presentation of the annual Budget statement on behalf of the government. However, Ken Ofori-Atta, the president's appointee to the ministry, is yet to be vetted by Parliament's appointments committee because of ill-health.
Ofori-Atta is currently in Minnesota, United States, undergoing treatment for post-COVID-19 complications.
Asaase News understands that the vice-president Dr. Mahamudu Bawumia, who also chairs the executive budget preparation team, is familiar with the content of the budget. However, sources at Jubilee House say the president, his vice, and chief of staff, are of the view that the task must be left to those lower down the peck, at the ministerial level.
Another minister of state who may also possibly step into space is the minister-designate for Parliamentary Affairs, Osei Kyei-Mensah-Bonsu. As the leader of government business in the House, he is also a possible candidate to step in to present the budget statement.
Longer stay in the US
Asaase News understands that Ofori-Atta is responding to treatment. However, his doctors have requested to observe his recovery for another two weeks.
Our source also confirmed Ofori-Atta has been participating and contributing virtually to all the preparatory work ahead of the Budget presentation to Parliament. Cabinet will meet to finalize the details before the presentation.
Ofori-Atta left Ghana for the United States on Sunday 14 February 2021. A press statement from the Ministry of Finance announced that he was traveling for treatment for complications after recovering from COVID-19. He recovered from the virus in December.
"After recovering from COVID-19 last December, Ofori-Atta has had medical complications, which doctors advise require further interventions not currently available in Ghana," the statement from the ministry said.
He was expected to be vetted by Parliament's appointments committee on Monday 8 March 2021. Given his unavailability, a date for the vetting is sure to be rescheduled.