NEWS
Akufo-Addo receives honour from Sorbonne University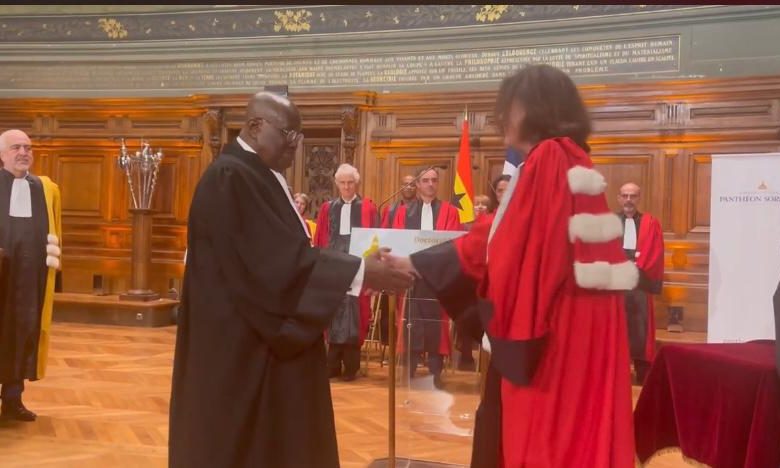 Sorbonne University, in Paris, France, one of the first universities established in Europe, has conferred an Honorary Doctorate Degree on President Nana Addo Dankwa Akufo-Addo.
He becomes the 5th African in history to receive such an award from Sorbonne, following in the footsteps of notable Africans such as Nelson Mandela and Kofi Annan.
The President received the honour today, Monday, October 10,2022, during his six-day working visit in France.
This is the fourth Honorary Doctorate Degree to be conferred on the President – the first being an Honorary Doctor of Law Degree conferred on him in May 2016, from the celebrated Fort Hare University of South Africa; the second, in December 2017, being an honourary doctor of humane letters degree from the University of Liberia; and the third, in May 2021, from the University of Cape Coast.
President Nana Akufo-Addo left Ghana on Saturday 8th October, 2022 to Paris, France, for a six-day working visit.
President Akufo-Addo was accompanied by the First Lady, Rebecca Akufo-Addo; the Minister for Foreign Affairs, Hon. Shirley Ayorkor Botchwey; the Minister for Education, Hon. Yaw Osei Adutwum, MP for Bosumtwe; and officials of the Presidency and Foreign Ministry.