POLITICS
Akufo-Addo encouraged me to accept Mahama's appointment in 2016 – Daniel Domelevo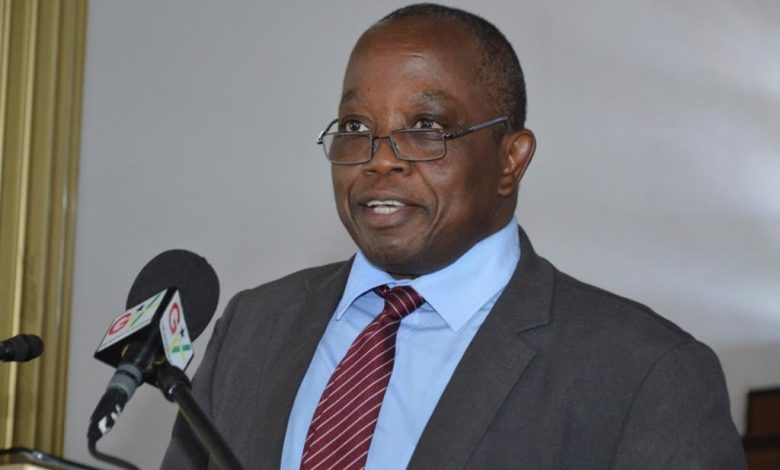 The former Auditor-General Daniel Yao Domelevo has disclosed that President-elect Akufo-Addo in 2016 encouraged him to accept John Mahama's appointment. Speaking at his thanksgiving ceremony to thank all and sundry who supported him while in office Wednesday, he said his confidence was buoyed by the encouraging words of Nana Akufo-Addo in 2016.
"Our relationship has been cordial since then and I am grateful to him for his support,". "As the bishop has said, we are here to thank God and we are here to do that irrespective of what has happened…I would like to thank former President John Mahama who appointed me as the Auditor-General of Ghana. I thank him for the opportunity to serve my motherland.
"I would also like to thank President Nana Akufo-Addo for working with me. In fact, in 2016, when I was appointed and I was confused, as to whether to accept or reject the offer, a call came through from Dr Mathew Opoku Premmpeh.
"After greeting him, he said 'hold on for the President-elect.' So Nana Addo Dankwa Akufo-Addo encouraged me and said 'go and take the job' and that is why I am very grateful to him," he told the gathering including some CSOs calling for his reinstatement by the President.
The anti-corruption crusader has been asked by the presidency to proceed on retirement on grounds that he has passed the 60 years retirement age. This was after he served his mandatory 167 days accumulated leave as directed by President Akufo-Addo.
In a letter signed by the Executive Secretary of the President Nana Bediatuo Asante, it said Mr Dormelevo turned 60 years last year and is, therefore, deemed to have reached the mandatory retirement age.
However, the decision to retire him has been criticised by many civil society groups and personalities including Edem Senanu, Franklin Cudjoe, Professor Stephen Asare among others. They said for someone who has saved the public purse from selfish and greedy public servants must be kept in office not hounded out of office.
Nothing wrong with timing of my appointment
Mr Domelevo said he saw nothing wrong with the timing of his appointment, and also believed that it would not create any problems between him and the incoming Nana Akufo-Addo administration.
"I don't think there will be any problems. One of the things about the Auditor-General is his independence. And so if one administration should appoint you for you to work with another administration, it guarantees your independence better", he said.
He added, "I would have wished that the country can even adopt this, that, anytime there is an outgoing administration they appoint an Auditor-General so he is not under the influence of the one who appointed him and he owes no allegiance to the one who comes in. So I think we should thank God for this time."
Source: Myjoyonline