Showbiz
Akon's Wife To Invest $12M In Uganda's Entertainment Industry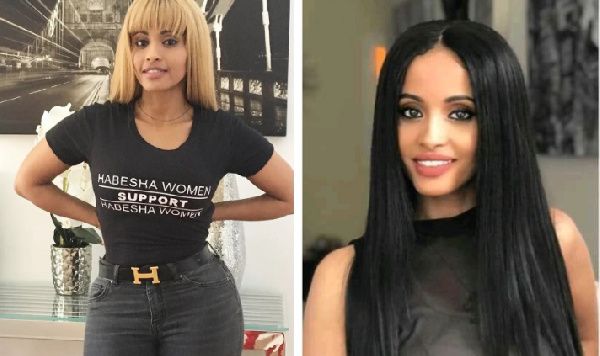 Rozina Negusei, the wife of award-winning Senegalese-American musician and entrepreneur Akon, has announced she is going to invest $12 million in the Ugandan entertainment industry over the course of five years, local entertainment platform, Sqoop, reports.
Negusei, who is the President and CEO of Zanar Entertainment, Entreeg Records & Entreeg Entertainment Group, is reportedly in the East African nation to explore a host of business opportunities to invest in.
"We are here to explore new opportunities in Uganda, we are focused on investing in Agriculture, solar, and real estate. Our main focus is to see how we can bridge the gap between East Africa and West Africa in terms of business and trade," she said.
Negusei was invited to the country by the Managing Director of the East African Partners (EAP), Isaac Kigozi. She also came with a contingent of Turkish investors, and they are set to visit some government departments, agencies, as well as some private sector establishments.
"We wanted to bring entertainment in Africa, we are looking for a hub, a home to be the Africa Hollywood; America became America not because of Agriculture but because of the entertainment industry. If we bring entertainment whether movie, music award, every year, Uganda can become the home of the entertainment industry," she added.
"It's our job to bring the African movies, music, take it to the next level by recognizing ourself, we don't have to wait for other cultures to recognize us, we are good enough to recognize ourselves."
As part of her visit, Negusei also met with President Yoweri Museveni, and was full of praises for the 76-year-old, Blizz Uganda reported.
"I was pleased to meet such an honorable, genius leader and a walking library. He called me a daughter and gave me a name, Estella Ihangwe. It was amazing to be in the presence of such a knowledgeable leader. I have met several leaders, but President Museveni is exceptionally knowledgeable. You guys are lucky to have such a leader. Seriously, you won't realize it until he is no longer here," she reportedly said.
"The West told Libya that Gadaffi was a dictator. The Libyans believed them and destroyed their own country. Open your eyes, do not believe everything the west tells you."
Akon is also expected to later join Negusei in Uganda.
Source: face2faceafrica.com