NEWS
Agradaa still in custody, unable to meet bail conditions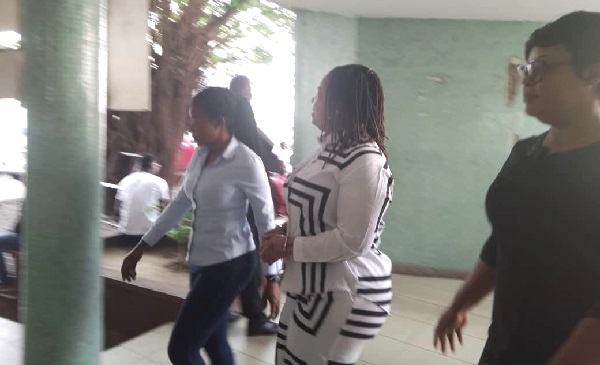 Lawyers for the Founder and Leader of Heaven Way Champion International Ministry at Weija in Accra, Patricia Asiedua, aka Nana Agradaa, are asking the court to vary the bail conditions of their client.
This was because the accused was finding it difficult to get civil servants earning not less than GH¢2,000 monthly to stand as sureties.
When the case was called yesterday, her lawyer, Paul Abariga, prayed the court to exercise further discretion on the matter and ease up the conditions of the bail for their client to get sureties for her bail.
He explained that the idea of getting civil servants as sureties was a lengthy process and the accused was finding it difficult to meet the conditions.
He assured the court that Agradaa was not a flight risk and would adhere and attend all court proceedings.
Agradaa, however, remains in police custody till the next adjourned date which is today, November 11.
Bail application
Agradaa who was arrested on October 9 this year was granted bail by the court in the sum of GH¢ 50,000 with three sureties.
As part of the bail conditions set by the court presided over by Samuel Bright Acquah, the three sureties must be civil servants earning not less than GH¢2,000 monthly.
Additionally, she was to report to the police every Wednesday.
She, however, pleaded not guilty to one count of charlatanic advertisement and six counts of defrauding by false pretence.
Not ready
The state prosecutor, Deputy Superintendent of Police (DSP) Sylvester Asare stated that the prosecution was yet to receive final results for the approval of her bail sureties.
DSP Asare added that although the court registrar had approved her sureties, the police had to conduct further investigation and vetting before the bail could be approved.
DSP Asare said the police were pending results from the Controller and Accountant General's Department which was expected to be released by the close of the day.
Bail variation
With regard to the application for a bail variation, the state prosecutor objected to the lawyer's prayer saying that a bail application was not one that was supposed to be at the convenience of the accused person adding that granting bail was about being just and not being convenient.
He further stated that if the lawyer indeed wanted a bail variation, they should apply formally to the rightful authorities.
"What the court did was just and by close of today, we will get the result of the document which is now with the controller. If they want a bail variation, they should come formal," he added.
Source: Graphiconline