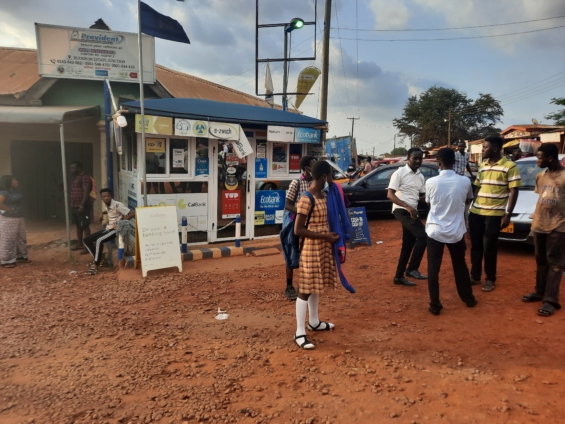 ONE PERSON has been confirmed dead after some robbers attacked a non-banking financial firm in Kumasi on Tuesday afternoon and made away with a huge cash.
The deceased, identified as Collins Dapaah, a customer of the firm, was present when four robbers invaded the firm around 3:30pm but he was unlucky as the robbers decided to shoot him.
The obviously trigger-happy criminals had robbed the firm of an amount of GHC138,000 but as if that was not enough, they decided to kill Collins, the innocent customer.
Eye witnesses said the robbers initially feigned as if they were visiting the Consult Agency Limited at Boukrom Estate Junction in Kumasi to transact business with them.
But after getting access into the facility, they (robbers) pulled different guns and ordered everybody to surrender their money, mobile phones and other valuables.
The people in the facility complied and so the hoodlums robbed them an amount totalling about GHC138,000 before they fled the scene on two motorbikes, amid gun shots.
Kumasi Police
Meanwhile, the Ashanti Regional Police Command has confirmed the robbery and the death of Collins Dapaah, assuring that they would bring the perpetrators to book soon.
"Police is picking some reliable leads that will help in apprehending the perpetrators of this heinous crime", ASP Godwin Ahianyo, the Ashanti Regional Police Public Relations Officer, has said.
Addressing the media on Wednesday, he said Collins Dapaah, 43, who was shot, was rushed to the Manhyia Hospital for treatment but was pronounced dead on arrival.
Collins' body, he said, has been deposited at the Ebenezer Hospital Mortuary pending autopsy, adding that the police were on top of security situation in Kumasi and the region in general.