POLITICS
Ablakwa's resignation not a vote-of-no-confidence in NDC leadership – Muntaka Mubarak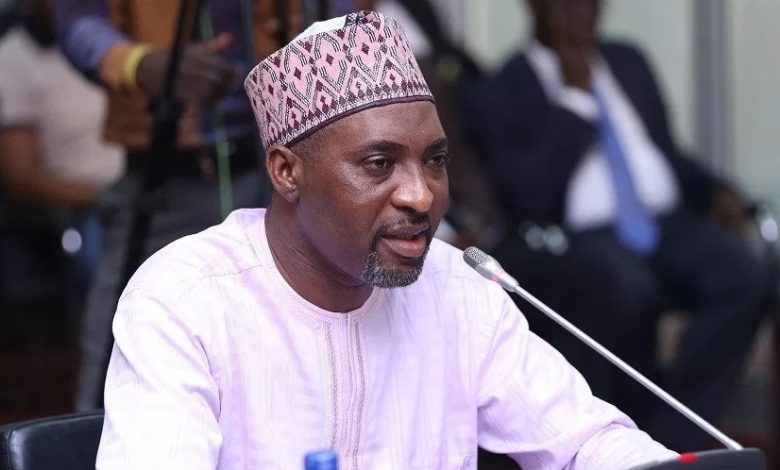 The National Democratic Congress' Chief Whip, Mohammed-Mubarak Muntaka says he disagrees with the claims that Samuel Okudzeto Ablakwa resigned from Parliament's Appointments Committee because he has lost confidence in the party's leadership.
NDC Member of Parliament for North Tongu made known his resignation in a letter dated March 30 to Speaker Alban Kingsford Bagbin, explaining his decision was "after days of careful reflection and thoughtful considerations."
The letter stressed that he [Samuel Okudzeto] will not be available for the vetting of President Akufo-Addo's nominees for deputy ministerial positions.
This comes on the back of some concerns raised over the NDC leadership's role in acting contrary to the party's agreement on decision making in the Parliament, with the approval of Finance Minister, Ken Ofori-Atta being recent.
A former MP for Kumbungu, Ras Mubarak cited the resignation of Mr Ablakwa as a a vote-of-no-confidence in the leadership of Minority Leader, Haruna Iddrisu.
Meanwhile, the Bolgatanga Central MP Isaac Adongo has also criticised Haruna Iddrisu's leadership for consenting to the approval of Mr Ofori Atta.
But reacting to the assertions, Mohammed-Mubarak Muntaka said "I don't think so, I don't think that if you ask any of them to tell you frankly,… I will be very surprised if they say that, but if they do, that is their view."
Ras Mubarak had further stated that Mr Ablakwa's move was also the only way for him to resist some alleged attempts by the leadership of the Minority to impose decisions on him.
Again, the Chief Whip disagrees, stating that the essence of democracy is for diversity "and you need to appreciate that other than that even you the one leading will not be able to strengthen the group because you will not see the weaknesses to enable you to work on them."
He, however, assured that the party is in control and maintains "we are not in crisis".
"I can bet you we are firmly in control just that in a group of 137, they are not robots, you cannot be able to read every single member's mind at any point in time.
"And cannot expect everybody to agree to everything at every point in time, on very rare occasion do you get that." He said it is vital that as a leader, you listen when people express their views, "and not to just rubbish them or start attacking or insulting them, I don't believe in that."
According to him, the party's loss of votes in Parliament in recent times did not come as a surprise to him because even when they were the Majority in the House, they sometimes suffered same. "I tell you that as a government whip, I've seen this before,".
Source: Myjoyonline