LOCAL NEWS
8th Speaker of Parliament must be a consensus builder – ACEPA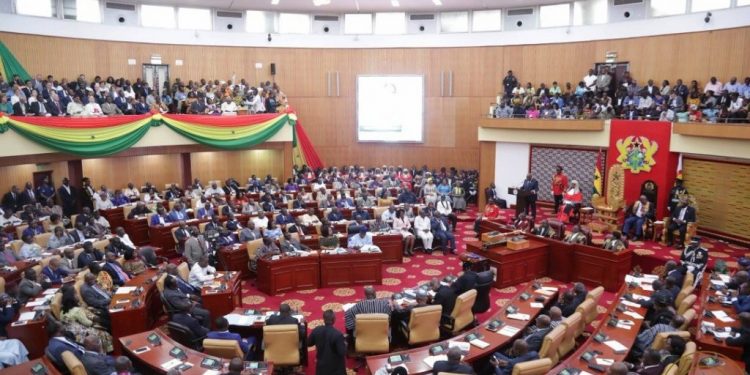 The African Centre for Parliamentary Affairs (ACEPA) says the next Speaker of Ghana's Parliament must be a consensus builder.
The 8th Parliament will see both the National Democratic Congress (NDC) and the governing New Patriotic Party (NPP) having 137 seats each with an independent candidate.
With 275 constituencies existing in Ghana, a party needs at least 138 seats in Parliament to form a clear Majority.
The Executive Director for ACEPA, Dr. Rasheed Draman outlined the structure of the 8th Parliament and the qualities the Speaker should bring on board in an interview with Citi TV.
"I have heard both the Majority and Minority leaders speaking to the media and they have mentioned many things which are all fine but for me, I think there are three key additional qualities that I will see. First is someone who can build consensus on a daily basis.
"Someone who has the power to persuade because he or she will need to persuade his or her side but on the other side too. And the third quality is crisis management because we are going to see a crisis on a daily basis so if we have someone who does not have the capacity to manage crisis then we are in for troubling times."
8th Parliament's makeup will boost accountable governance
The President of IMANI Africa, Franklin Cudjoe, has already projected that the sort of accountable government that Ghana requires can be exercised in the next Parliament given its structure.
Mr. Cudjoe had said the current structure of the eighth Parliament will help with accountability.
"One of the biggest reliefs that I was hoping for is exactly what has happened in Parliament. Whether there is a slim majority or not, it doesn't give anybody exclusivity when it comes to some very difficult decisions that have to be made concerning physical decisions."
"Politically, this Parliament is the best coup d'etat that the Ghanaian has committed to and in some regard, the President has realized this because he stated in his victory speech that this election is a chance for the NPP and the NDC to work together."
He added that the idea that a political party winning the presidential elections and the majority in Parliament was not the best but the current Legislature structure might help with that.