POLITICS
7th Parliament the busiest ever; passed over 230 bills – Majority Leader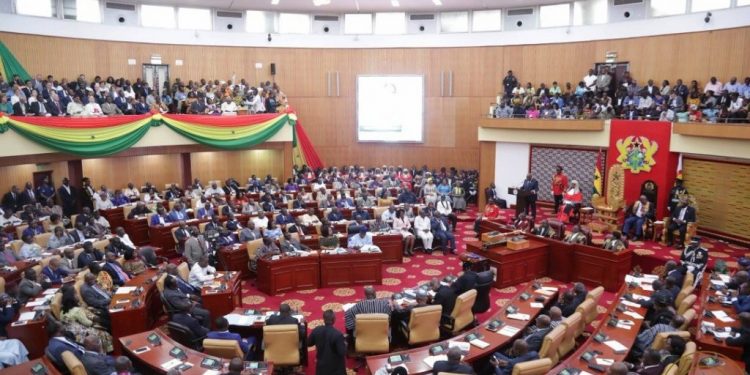 Parliamentary Affairs Minister and Majority Leader, Osei Kyei Mensah-Bonsu have touted the achievements of the soon-to-be dissolved seventh parliament, saying it has been the busiest in the country's legislative history as far as the passage of Bills in the House is concerned.
For him, the ability of the house to pass over 230 bills out of the 296 that were bought before it is a major stride made in the 4th  Republic.
Speaking at a press conference today, Mr. Mensah-Osei Bonsu attributed the successes chalked to systems in leadership put in place over the years.
"In terms of legislation as alluded by the Minority and the President, this Parliament has been the busiest. In terms of sheer numbers, over 296 bills came before us out of which we did business and passed over 230. No Parliament has crossed the barrier of 100 bills. Never, but this Parliament has been able to do that. The average for any Parliament is between 70 and 80, but we were able to do it thankfully because of the processes, procedures, and structures we put in place," the Majority Leader said.
He further singled out some Members of Parliament who made monumental contributions in the House.
He, however, decried the exit of such experienced legislators.
"I must extend my eternal appreciation to the likes of Hon. Ben Abdallah, Hon. Insuah Fuseini, Hon. Yileh Chileh and Hon. Shaibu. Unfortunately, all of these MPs are not going to be in Parliament, and so I don't know what the next Parliament is going to do. It is going to be tough because they impacted positively on this nation," he added.
Corruption scandals: Majority Leader defends the integrity of the Seventh Parliament
Meanwhile, Osei Kyei-Mensah-Bonsu has defended the integrity of the Seventh Parliament after a tenure marked by some allegations of corruption.
Responding to a question on the corruption allegations that hit Parliament, Mr. Kyei-Mensah-Bonsu, said there was nothing unique about the accusations leveled against it.
"Every Parliament since this Fourth Republic has had its own share of issues involving members or even the House, so it is not peculiar to this House."
Mr. Kyei-Mensah-Bonsu, however, stressed that no MP was ever found to have engaged in corrupt acts.
"As far as how the record of the House is concerned, it has never been established that any Member of Parliament has been paid any bribe."