AFRICA
U.S. State Department cautions on travel to Africa over COVID-19 spread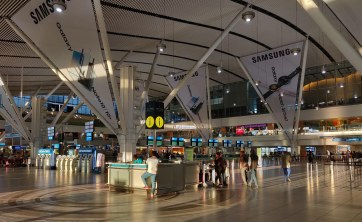 In March 2021, the U.S. State Department updated the Covid-19 framework used to assign Covid-19 Travel Advisory levels to be based primarily on the Centre for Disease Control's (CDC) science-based data points. It placed South Africa, Mozambique, Tanzania and Kenya on Level-4 of its travel advisory levels list, recommending citizens to not travel to those countries, while Nigeria has been placed at Level-3, which recommends citizens to reconsider travel to the West African nation.
"The Covid-19 pandemic poses unprecedented risks for travelers, and our destination-specific advisories take into account the latest data and public health and safety analysis on related risks. Many of our Travel Advisory levels have changed as a result of CDC's Travel Health Notice levels. We also consider the strategies other countries have put in place to respond to the pandemic, including restrictions on U.S. citizen entry," the State Department wrote in a Frequently Asked Questions section of its website.
As of April 22, confirmed cases of Covid-19 from 55 African countries reached 4,461,834. Reported deaths in Africa reached 118,919, while 4,002,535 people have recovered and 10,466,215 vaccinations have been administered.