POLITICS
Retain NPP to protect Free SHS – COP Mensah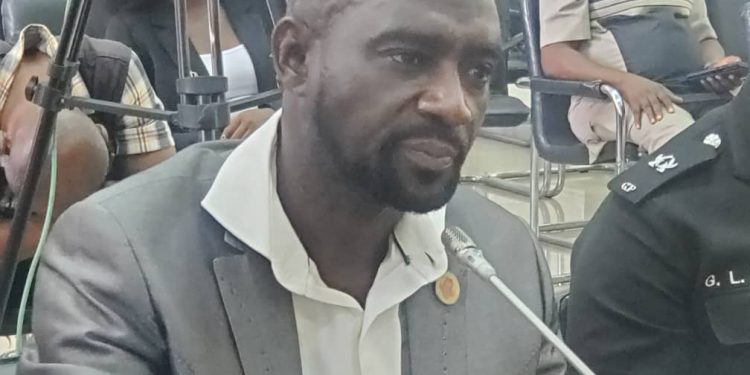 Retired Commissioner of Police (COP) George Alex Mensah has urged Ghanaians to retain the New Patriotic Party (NPP) in power in the 2024 polls to help protect the Free Senior High School policy.
Mensah, who is also the aspiring NPP parliamentary candidate for the Bekwai constituency, made the call in an interview with Asaase Radio.
He said that the NPP is the best party to manage the affairs of the country and that the party has a proven track record of implementing policies that benefit the poor and needy.
"I see the NPP as the best party that can help the country. The whole world knows what is happening. And we know what this government is doing to make sure that Ghana will be able to overcome all these problems. At least we still have free SHS, don't we?" Mensah said.
The Free SHS policy, which was introduced by the NPP government in 2017, provides free tuition, boarding, and meals to all public senior high school students in Ghana. The policy has been praised by many for making secondary education more accessible to all Ghanaians, regardless of their financial background.
However, the policy has also been criticized by some for its high cost. In recent months, the government has been under pressure to reduce its spending on the policy, especially in the wake of the current economic crisis.
Despite the pressure, the government has maintained that it is committed to the Free SHS policy. In August 2023, Deputy Finance Minister Abena Osei-Asare assured Ghanaians that President Nana Akufo-Addo will not cancel the policy.
"The Free SHS Policy is helping the Ghanaian vulnerable, poor and needy in society. President Nana Akufo-Addo will not cancel it but rather do everything possible to sustain the policy, because of the great impact it is making in the lives of Ghanaian youth," she said.
The 2024 general election in Ghana is expected to be a close race between the NPP and the main opposition party, the National Democratic Congress (NDC). The Free SHS policy is likely to be a major issue in the campaign.
Source: citinewsroom