POLITICS
Race for NPP Chair …Hennessy & Cash Pop Up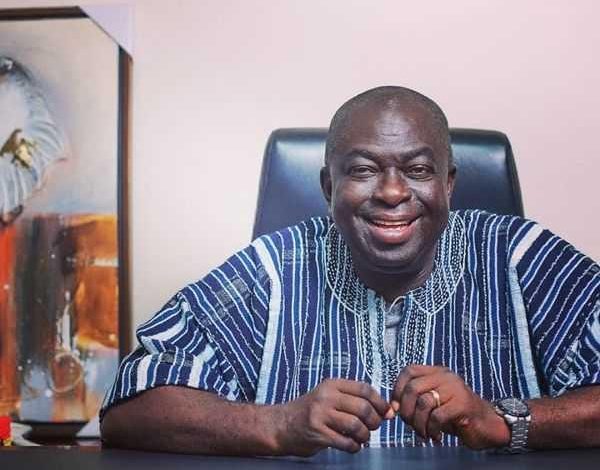 THE RACE for the Ashanti Regional Chairman of the New Patriotic Party (NPP) is getting hotter and interesting each new day, The Thunder has gathered.
Kwabena Owusu-Aduomi, a former Member of Parliament (MP) for Ejisu, who is lacing boots for the enviable position in the ruling political party, has reportedly raised eyebrows with what is believed to be a cleverly camouflaged campaign method.
He, allegedly, has given expensive alcoholic drinks including Hennessy, Jonnie Walker and an undisclosed cash amount, to woo some NPP constituency chairmen in the Ashanti region to his side.
Owusu-Aduomi, who was unseated from the Ejisu MP seat after losing the Ejisu NPP parliamentary primaries in 2020, is eager to return to mainstream politics again, this time as Regional chairman.
The former Ejisu lawmaker is reported to have distributed the aforementioned drinks to the NPP chairmen in their various homes, where he announced his bid to them individually.
According to reports, Owusu-Aduomi is of the view that traditionally, it is a gesture of respect to officially seek someone's support for a project with a drink, therefore his action.
Other Contenders
Checks made by the paper revealed that the incumbent, Bernard Antwi Boasiako aka 'Wontumi' is also lacing his boots to contest for the seat on a third consecutive time.
Also, Odeneho Kwaku Appiah, who doubles as the NPP Chairman for Affigya Kwabre South and the Ashanti Regional NPP Chairman of Chairmen, is in the race.
Another party guru vying for the enviable seat is Boris Baidoo, affectionately called 'Boris B', who is said to have made his intentions clear to some party members already.
Alan Support
It is being alleged that Owusu-Aduomi is the preferred candidate of Alan Kyeremanteng, who is speculated to be eyeing the NPP flag-bearer position for 2024. This claim has hower not been backed with evidence and has not been independently verified.
It has been gathered that Owusu-Aduomi was finding it extremely difficult to convince the delegates, who do not see him as a grassroot man, who they could easily relate to.
But despite the seeming stumbling block, Owusu-Aduomi and his campaign team are reported to be campaigning hard and doing their best to still woo the delegates.
Other Candidates
The Thunder would in the coming editions, publish names of the other potential NPP presidential aspirants and those they are supporting in the Ashanti Regional NPP chairman race.