LOCAL NEWS
No more extension as debt exchange deadline expires today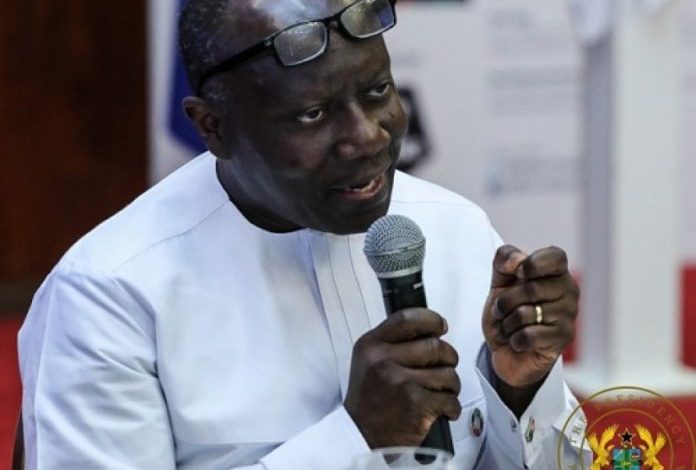 Government may no longer extend the deadline for subscribing to the domestic debt exchange programme which has been rescheduled three times already.
This was hinted by Finance Minister, Ken Ofori-Atta when he addressed the nation to give updates on the programme on Monday.
The deadline for signing up for the programme expires today, Tuesday, February 7, 2023.
Mr. Ofori-Atta said though the extensions delayed the execution of the programme, such decisions were needed to alleviate the country's "debt burden in the most transparent, efficient, and sustainable manner."
"We admit that there were legitimate and critical concerns which needed deeper and broader consultations. The requisite efforts to address them have resulted in improved terms and changes in the closing date, with a final deadline of February 7."
He however said if bondholders do not sign up for the deal, government may struggle to get a bailout package from the International Monetary Fund and may also find it difficult to revive the economy.
"Frankly, non-participation or a lower-than-expected turnout for the DDEP will prolong efforts to resolve the current economic crisis. In addition, the prospects of international financial support and other financial assurances would be jeopardized. This development could further put strain and stress on the Government's capacity to honour key commitments. This is not what we want for our economy."
The Finance Minister also extended some words of appreciation to the major stakeholders for their interest and goodwill ahead of the programme's deadline.
"As a listening Government, we have re-engaged all stakeholders, on a daily basis; sometimes even deep into the night. The Governor and I, and our Teams are all thankful to the Ghana Association of Banks (GAB); the Ghana Insurers Association (GIA); the Ghana Securities Industry Association (GSIA); the Individual Bondholders Forum; and the Pensioner Bondholders Forum, for their interest, insights and goodwill."
He further stressed that the current cooperation from the various stakeholders is an indication of an act of patriotism and called on others to join hands with the Finance Ministry to have the programme delivered.
"Undoubtedly, the participation of the banks, insurance companies and the securities industry, under the enhanced DDEP is a significant milestone which represents a response to a call to national duty. It is a critical step to restore macro-economic stability; accelerate Ghana's economic growth under an IMF Programme; and leverage other international financial support."
Source: citinewsroom