LOCAL NEWS
Let's fight galamsey devoid of politics- President Akufo-Addo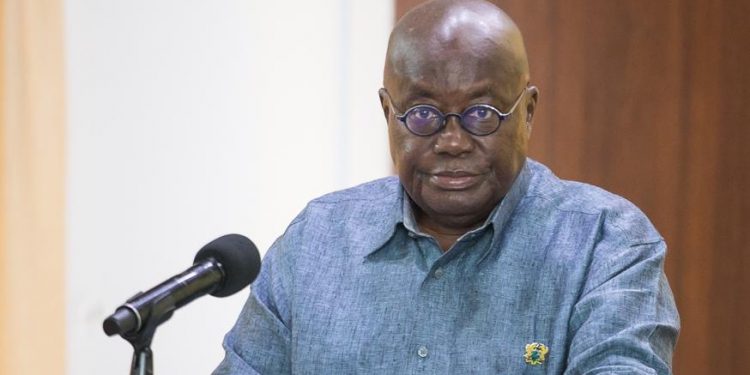 President Nana Addo Danquah Akufo-Addo-Addo has asked traditional leaders and other Ghanaians to exclude partisan politics in the fight against the destructive illegal mining activities in the country .
He said the country could only succeed if the fight against illegal mining otherwise known as galamsey was a truly national battle which no one seeks to exploit for political gain.
President Akufo-Addo made the remarks today, Wednesday, October 5, 2022, when he addressed the National House of Chiefs on the scale of the impact of illegal mining on the country's environment and the need for all to contribute to the fight against the menace in Kumasi in the Ashanti region.
The meeting was also attended by all Metropolitan, Municipal, and District Chief Executives (MMDCEs).
Fight must be won
"The progress of our country depends on all of us, all citizens of Ghana, all fellow Ghanaians, pulling together to defeat this existential threat to our future," he stressed.
He insisted that the fight against the menace must be won to keep the environment clean, and protect the country's heritage for the next generations as was done in the past.
President Akufo-Addo made it clear that the government was not against mining but could not accept mining in a manner that risked destroying the country.
He recounted that since his government took office in January 2017, he had made it a central feature of his presidency to lead in the efforts to rid the country of the menace.
"Indeed, it was an important aspect of my inaugural address of that day. It has not been easy, it has not been popular, and we have not got the immediate results that I was looking for," he admitted.
"In the the last elections of 2020, my stance on the issue cost my party and I significant losses in the mining communities. It turned out that my statement that I was putting my presidency on the line in the fight against galamsey was neither bombast nor reck-lessness. It was the simple truth," the President added.