NEWS
Justice Jones Dotse Retires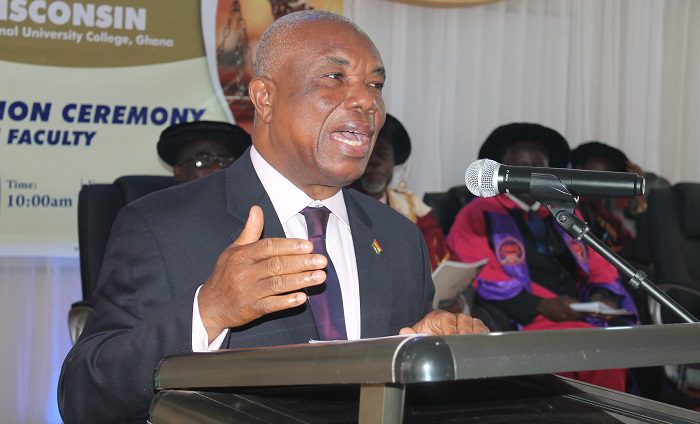 Ghana's Acting Chief Justice, Jones Victor Dotse, has announced that he will be retiring from his post on Thursday, June 8, 2023, when he turns 70.
To honour his decades of service, a valedictory ceremony was held in his honour at the Supreme Court premises in Accra on Tuesday, June 6, 2023.
During the event, Chief Justice nominee Gertrude Araba Esaaba Torkornoo described Justice Dotse as a strong advocate of justice and fairness in his work.
She said that the retiring Justice was particularly passionate about fighting against the looting of state coffers and the abuse of public office, as shown in his rulings in cases such as Board of Governance Achimota School vrs Nii Aku Nortey II, Platinium Equity Limited and Land Commission, and Martin Alamisi Amidu vrs The Attorney General, Waterville Holdings (BVI) Limited and Alfred Agbesi Woyome.
In his emotional farewell speech, Justice Dotse thanked his family, including his wife, for their support and acknowledged his parents for their sacrifices that helped him become the person he is today. He also thanked his colleagues and Supreme Court judges for their support and all those who have helped him in his career.
Jones Victor Mawulorm began his career as a State Attorney with the Attorney-General's Department from 1979 to 1981, before moving into private practice.
He later served as the President of the Volta Region Bar of the Ghana Bar Association.
In June 2002, he became a high court judge and joined the Court of Appeal in September 2003.
He was sworn in as a Justice of the Supreme Court of the Gambia in February 2008 before joining the Supreme Court of Ghana in June of the same year.
Over the course of his career, Justice Dotse has attended courses and seminars in several countries, including the United States, Canada, Nigeria, Liberia, and Ghana.
He has also served as the Chairman of the Governing Board of the Judicial Training Institute in Accra and is currently the Chairman of the University Council of the University of Health and Allied Sciences in Ho.
Justice Dotse's retirement marks the end of an era, but his legacy will continue to live on through his contributions to the legal system of Ghana.
Source: daily guide